Nurses who want to be at the forefront of the growing field of gerontological health care can advance their careers by pursuing an online gerontology nursing degree.
As the senior population has steadily grown over the past few decades, nursing jobs that specialize in treating the unique concerns of elderly patients have exploded. Many of the best colleges for nursing now offer online nursing degrees that focus on the special demands of senior patients. Students interested in gerontology specializations can earn an online Master of Science or an online Doctor of Nursing (DNP) degree.
If you're interested in assuming a leadership position in this field, earning one of the advanced nursing degrees that specializes in gerontology is a great way to improve your nursing resume and get your foot in the door in this important field. Earning an affordable online nursing degree will also help improve your nursing salary; the average registered nurse salary is $67,490, but the average salary for an RN specialized in gerontology is $94,485.
Methodology
To compile our list of the most affordable online nursing schools for geriatric nursing, we first used the NCES College Navigator to find the schools that offered advanced nursing degrees with a geriatric specialization. We next filtered out all of the accredited nursing schools that didn't offer this type of nursing degree as a distance learning option. Finally, we ranked the online nursing degrees by the total cost of tuition and fees for the average student, using the in-state tuition rate whenever possible to compute the costs of these online nursing colleges. The most affordable program was ranked #1.
10. Johns Hopkins University
Clinical Nurse Specialist Master's Program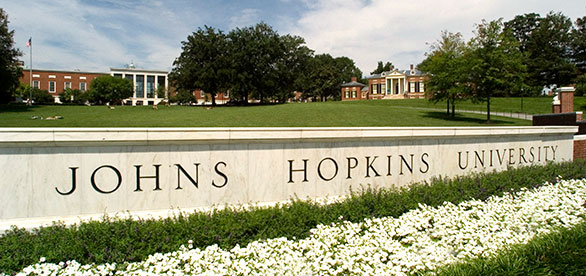 The online clinical nurse specialist program at John Hopkins University is a master's program with several different tracks, including adult/gerontological health and adult/gerontological critical care. Students of the program will be exposed to a multidisciplinary approach and will learn to work with specialists in a variety of healthcare roles, such as pharmacists and social workers. Graduates of the program will be qualified to assume a number of roles in the gerontological health field, including clinical practitioners, researchers and consultants, and nursing leadership roles. This online program can be completed in as little as 15 months and requires students to have at least a year of professional experience as a registered nurse before applying. Johns Hopkins University is widely considered to be one of the best nursing schools in the country, regularly placing in the single digits in nursing school rankings.
Tuition: $48,710/yr
9. University of Indianapolis
Master of Science in Nursing-Primary Care Adult/Gerontological Nurse Practitioner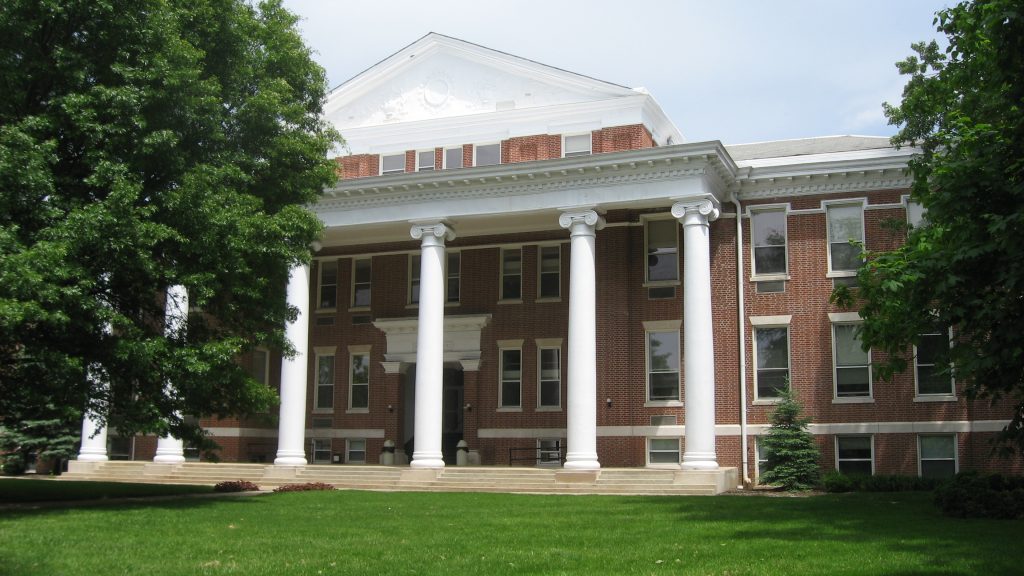 The University of Indianapolis seeks to meet the healthcare needs of the growing elderly population by offering a Master of Science in nursing with an emphasis on adult/gerontological primary care. This degree equips students with the knowledge to provide care to older adults while working successfully with the patient's family members. Students will also learn to participate directly in the field at advancing and implementing the latest trends in nursing theory. The program offers both part-time and full-time options and gives students up to six years to complete the nursing degree online.
Tuition: $34,292/yr
8. George Washington University
Master of Science in Nursing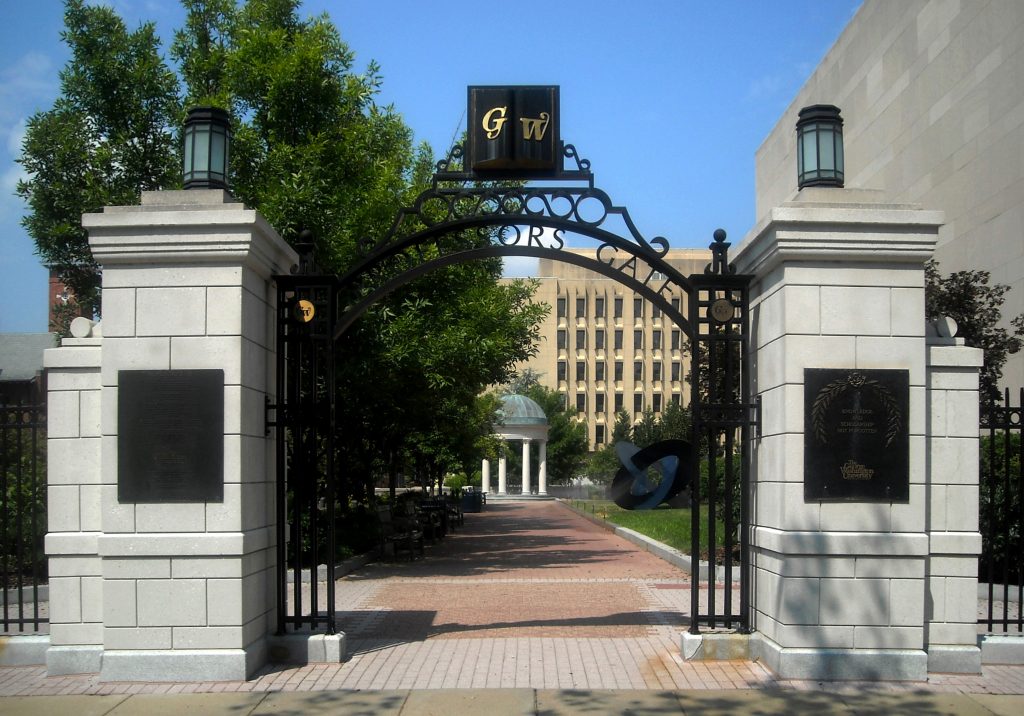 At George Washington University, students can choose from a number of nursing specialties for the Master of Science in nursing degree. Students interested in helping adult populations have two track choices: adult-gerontology primary care nurse practitioner or adult-gerontology acute care nurse practitioner. The acute care program prepares students to work with patients with critical needs. Students who choose this track may wish to work in urgent care facilities after graduation. The primary care track prepares students to work as a primary care provider in a number of settings, including private practices and hospitals. Both programs are online with limited on-campus attendance requirements.
Tuition: $27,810/yr
7. Seton Hall University
M.S.N. with Primary or Acute Care Adult-Gerontology Nurse Practitioner Specialization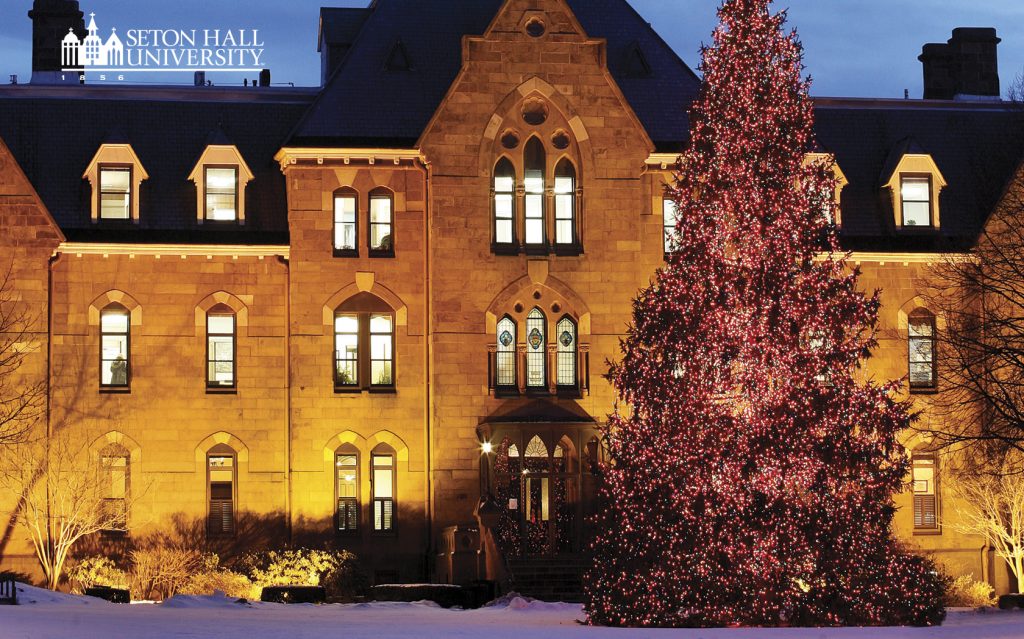 Students desiring advanced nursing degrees related to gerontology can choose from a primary or acute care adult-gerontology nurse practioner specialization at Seton Hall University. Both programs are offered online and require students to spend at least 600 hours in a supervised preceptorship. Those who successfully complete the program will be eligible to take certification exams from the American Nurses Credentialing Center or the American Association of Critical Care Nurses. Topics covered by the programs include disease prevention and treating chronic conditions in older patients.
Tuition: $20,430/yr
6. The University of Tennessee Health Science Center
Doctor of Nursing Practice
The University of Tennessee Health Science Center offers several online doctoral nursing programs with multiple concentration tracks available. The adult gerontology and acute care nursing program focuses on adults who need lifelong care due to vulnerabilities and chronic conditions. Students will learn about disease prevention, palliative care and managing chronic conditions. This program is a good choice for students who want to work in hospitals or specialized care facilities. Students will need to come to campus several times a year, but most of the program is conducted online.
Tuition: $12,205/yr
5. Concordia University Wisconsin
Adult/Gerontology Primary Care Nurse Practioner (MSN)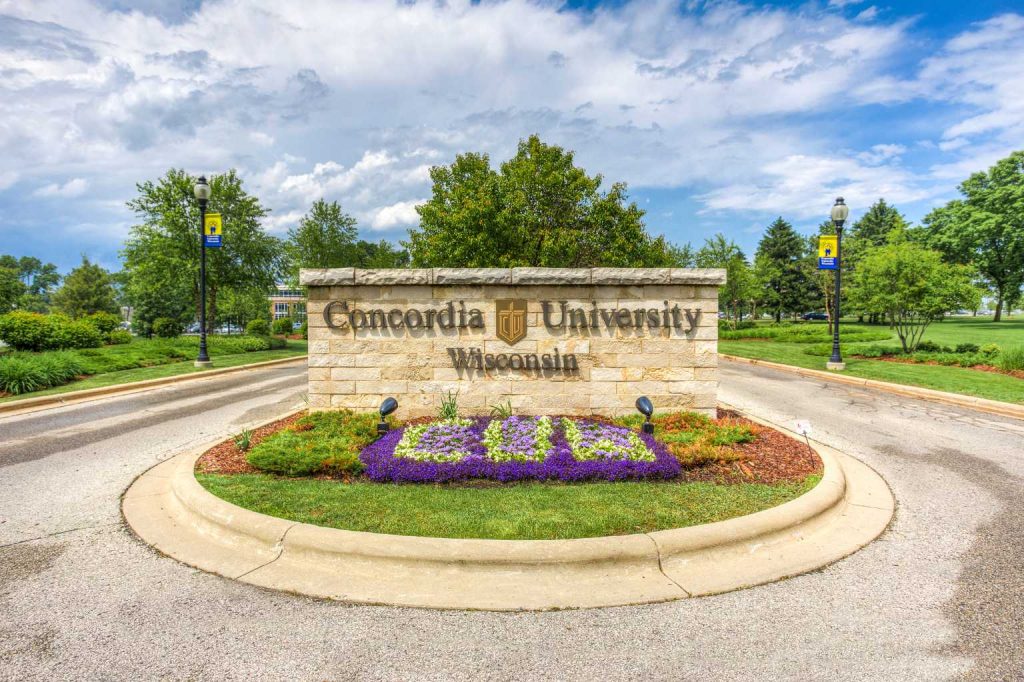 Concordia University Wisconsin offers an adult/gerontology primary care nurse practitioner track as part of its Master of Science in nursing degree. This online course is tailored for nurses already in the field who wish to expand their knowledge of topics related to adult and elderly populations. The program educates students about managing chronic conditions and the role prescriptions play in helping elderly adults deal with diseases and chronic pain. This school's program utilizes a religious approach to help students connect with their patients on a spiritual level.
Tuition: $9,864/yr
4. Kaplan University
Master of Science in Nursing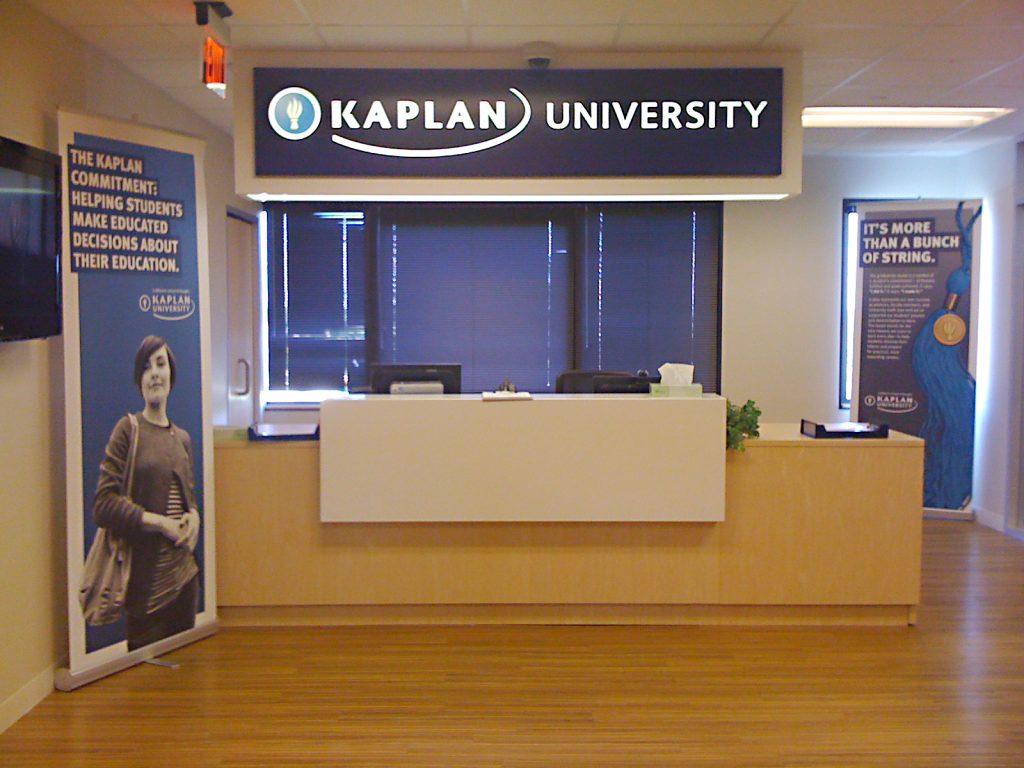 The online Master of Science in nursing program at Kaplan University gives student the flexibility to pursue an advanced degree at their own pace. The adult-gerontology nurse practitioner concentration is a specialty track for those who wish to work with adult populations. New programs begin frequently throughout the year, and students will have the chance to work under supervision on a preceptorship. Courses in the concentration track cover elderly care, women's issues and diagnostic reasoning. Most students can expect to complete this track in two years.
Tutition: $9,240/yr
3. Indiana University–Purdue University Indianapolis
Master of Science in Nursing

The Master of Science in nursing program at IUPUI is one of the best nursing programs in the country and includes several specialist tracks, including adult-gerontology clinical nursing. Graduates of the program will become clinical practitioners with expertise in the promotion of wellness and the diagnosis and treatment of disease. The program helps students incorporate the latest advances in nursing and healthcare into practical treatment plans, improving the healthcare outcomes of patients. After graduation, which can be earned in two years of full-time study, students can apply for prescriptive authority from the Indiana Licensure Board. This program can be completed online, but it is only open to residents of Indiana.
Tuition: $8,442/yr
2. University of Missouri
Adult-Gerontology Clinical Nurse Specialist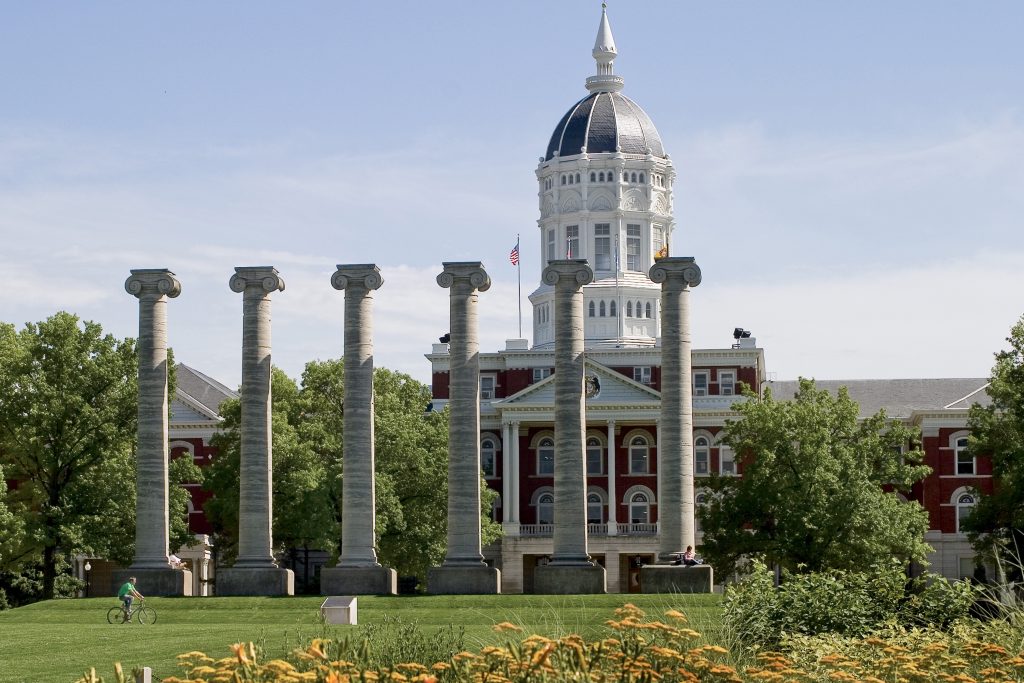 Designed for students with a bachelor's degree in nursing, the adult-gerontology clinical nurse specialist program at the University of Missouri is an online course with limited on-campus meetings. This program is part of the school's DNP program and uses recommendations from the American Association of Colleges of Nursing. Potential career opportunities for this program include working at long-term care facilities, emergency rooms, research groups and community health organizations. Students will need to spend time working in a clinical setting as part of the course. This requirement can be fulfilled at a suitable site near the student's home.
Tuition: $8,402/yr
1. University of Louisiana at Monroe
Master of Science in Nursing with Gerontological Clinical Nurse Leader Focus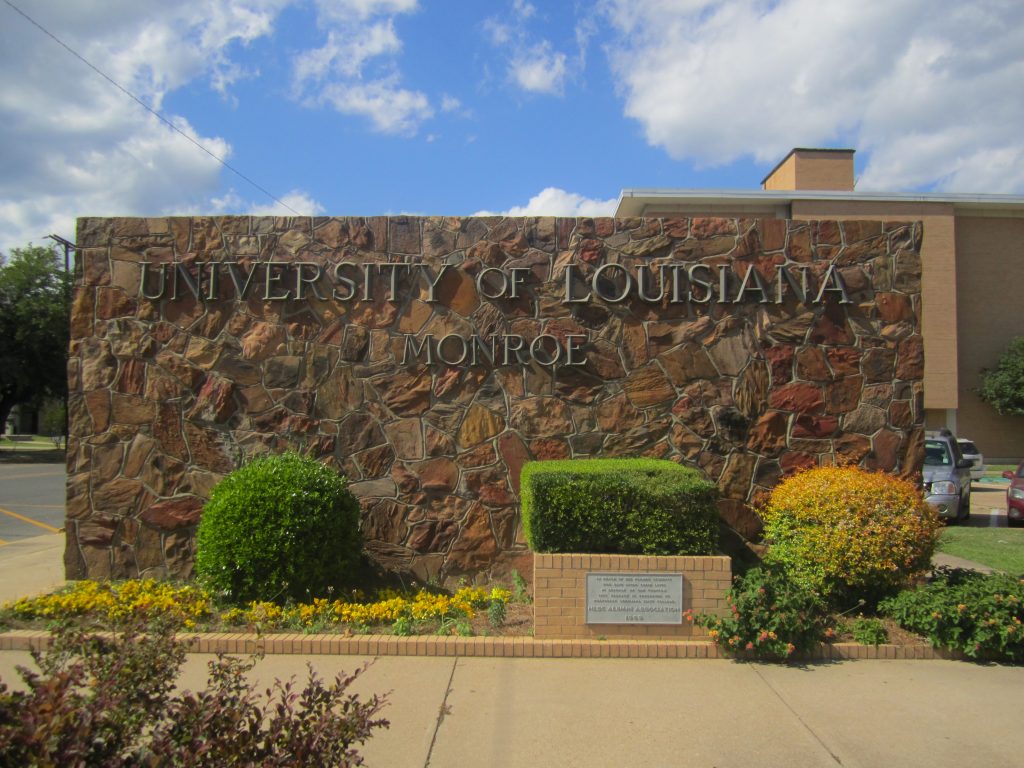 Students who are ready to take on leadership positions in the adult nursing field may be interested in the Master of Science in nursing program at the University of Louisiana at Monroe. This program offers a concentration track to prepare students to become gerontological clinical nurse leaders. The building blocks of this program include courses about fiscal management and human resource management. Courses are available online, and students will need to spend approximately 400 hours in a clinical setting to gain hands-on experience.
Tuition: $6,106/yr
Gerontology nursing is a growing field, and the demand for nurses who can serve an aging population will only increase in the future. Attending nursing school online can help you become qualified to assume a leadership position in this field while continuing with your current career. Earning an online geriatric and gerontology nursing degree will deepen your understanding of nursing and teach you to apply the latest research into aging and elder care to improve patient outcomes.
Related Ranking: 30 Most Affordable Online Doctor of Nursing Practice (DNP) Degree Programs
SOURCES:
http://www.bls.gov/ooh/healthcare/registered-nurses.htm
http://www.graduatenursingedu.org/gerontological-nurse-practitioner/
This concludes our ranking of the top 10 online gerontology degree programs for 2016-2017.
By GVC Staff
September 2016