For those men and women who have served our country, countless colleges are eager to serve when it comes to veterans and military personnel obtaining a college degree. Thanks to the Post-9/11 G.I. Bill, college has become more affordable for service members than it has ever been. With additional U.S. Department of Veterans Affairs programs, like the Yellow Ribbon Program, colleges and universities around the country are able to get veterans to a degree without much or any kind of tuition costs.
But for men and women who are transitioning from the military to an academic lifestyle, assistance on campus can be so much more than lower tuition costs. This list of schools highlights those that are taking the extra step through counseling services, training programs, social events, student organizations and more to make veterans and military personnel feel comfortable on campus and achieve the highest level of success that they can during their college career.
The following list was compiled using websites like U.S. News & World Report, the United States Marine Corps website and Victory Media's G.I. Jobs magazine, as well as research from each individual school's website. The order in which they're presented is not intended to imply a ranking.
50. University of Maryland University College in Adelphi, Maryland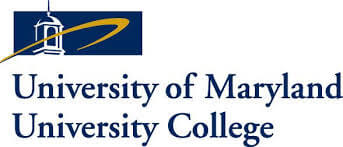 UMUC is one of several schools that allow veterans and active-duty military personnel turn their military training into college credits. This college partners with several military colleges to transfer credits toward certificates, as well as associate's, bachelor's and master's degrees.
For example, Marines who worked within Supply Administration and Operation, Financial Management and Military Police and Corrections can receive anywhere from 26 to 58 credits toward marketing, accounting and criminal justice bachelor's degrees, respectively.
49. University of Washington in Seattle, Washington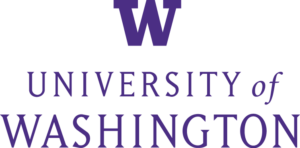 Although UW doesn't award academic credits for veteran's MOS (Military Occupational Specialties), military courses with an assigned Military Course ID are considered for credit. Eligible veterans are also entitled to a discounted tuition rate, which is half of the in-state rate.
On campus, veterans can connect with other veterans and access university resources specifically designed for them by visiting UW's Veterans Center in the Husky Union Building.
48. Georgetown University in Washington, D.C.
U.S. News & World Report rated Georgetown No. 1 on their "2015 Best Colleges for Veterans" list.
According to their website, Georgetown reserves over $2 million specifically for aiding veterans and their dependents in accessing an education. Through a separate program, the Yellow Ribbon Benefit, qualified veterans and their dependents can take courses at Georgetown without paying any tuition.
Information on Georgetown's Veterans Office and other resources for veterans, such as academics, benefits and health, is available on the school's Veteran Resources website. Over 300 Georgetown students and alumni are active duty military personnel or veterans.
47. University of Texas in Austin, Texas
At UT, student veterans can find ample support when it comes to admissions, making the transition into college life, health and wellness, academic support and jobs and careers through the Student Veteran Services.
Since Texas has the second-largest population of women veterans in the country, SVS dedicates a branch of the department to provide resources and information specific to UT's women veterans. Online and at the Student Veteran Center on campus, staff and faculty provide information concerning women veteran health care, military sexual trauma resources and more.
Undergraduate students who are active duty military personnel or honorably discharged combat veterans are eligible to apply to the Jean Perkins Foundation Combat Veteran Scholarship every year. The Jean Perkins Foundation grant awards scholarships of up to $5,000 to around 50 undergraduate veterans.
46. Indiana University in Bloomington, Indiana
The Student Veterans of America have an IU Bloomington chapter, which makes networking opportunities, training, grants and more available to the students who join.
The campus Veterans Support Services will help students get the maximum amount of benefits and aid, depending on each individual's service background. They will also help with getting active-duty military personnel and their families residency to reduce tuition costs.
IU Bloomington has created the Golden Book Project, which records the names of the men and women of IU who have served and the names of the donors to the campus Memorial Fund. The campus Memorial Fund has sponsored the construction of three buildings in honor of the country's veterans.
45. Miami University in Oxford, Ohio
Miami is another university that made it among Victory Media's top 15 percent of schools in the country that are doing the most to embrace military students.
The regional campuses of Miami University—Hamilton, Middletown and West Chester—employ student veteran peer counselors to assist other veteran students with all forms and applications. They each also have their own student organizations for veterans. The Hamilton and Middletown campuses are currently building the new Center for Veterans Services to provide support for all student veterans.
The university also offers the Miami Veterans Legacy Scholarship to veterans and lineal descendants of Miami Alumni who have served in the military, which can cover undergraduate tuition expenses.
44. University of Vermont in Burlington, Vermont
Directed by a Marine and a former student veteran, UVM's Student Veteran Services has been doing so much to help their student veterans that UVM has been listed on Victory Media's "Military Friendly Schools" list for six years. SVS is composed of the campus' Veterans Assistance Committee, the School Certifying Official, Coordinator of Student Veteran Services and the Student Veterans Organization.
To keep the campus' faculty and staff aware of student veterans and their needs, SVS sponsors Student Veteran Informed presentations, which are given to offices and departments throughout the university. All of these presentations include a "Trauma Informed Care" component, which raises awareness of individuals who have been impacted by trauma, and it sets a behavior mindset for those individuals.
43. Binghamton University in Binghamton, N.Y.
This State University of New York has a strong commitment to recruiting, retaining and supporting active duty service members, veterans and dependents when it comes to receiving education benefits, achieving academic goals and making the transition from military to academic life.
Like UVM, Binghamton has been labeled as "Military Friendly" for six years, and their goal is to continue to expand military-friendly services and programs on campus.
In 2010, the school began conducting semester-long series of events to help veterans become acclimated to the university. One event consists of a brown-bag lunch presentation for faculty and staff members to help participants consider different ways of interacting with veterans in the classroom. Other events focus directly on helping veteran students improve study skills, achieve academic success and meet fellow students who have served the country.
42. Stony Brook University in Stony Brook, N.Y.
When it comes to helping out veterans, the State Universities of New York are doing it right.
Students at Stony Brook have access to free tutoring within the residential halls, as well as academic advising, which is catered to veterans' needs. The Office of Veterans Affairs at Stony Brook also works with North Shore-LIJ to promote hiring new veterans.
Any student receiving VA education benefits at Stony Brook has the opportunity to participate in the school's Work Study Program. In this program, students can work at multiple facilities, including the school veterans' office and the VA Regional Office, for either the state or federal minimum wage, depending on which is higher.
41. Ohio State University in Columbus, Ohio
Victory Media has rated OSU as one of the top "Military Friendly" schools for six years in a row. OSU has an entire website dedicated to the 1,600-plus current veteran, dependent, active duty, National Guard and Reserve students and the 1,000-plus current faculty and staff veterans.
On campus, the Office of Military & Veterans Services coordinates activities, social events and services, such as benefits counseling and processing, veterans orientations, academic advising, scholarships, tutoring and healthcare. They are also currently working with the Ohio Board of Regents to allow priority registration, academic credit for prior learning and other new policies and programs for military members, veterans and their families within Ohio.
40. Pennsylvania State University in State College, Pennsylvania

Starting this spring, honorably discharged student veterans of the U.S. Armed Forces, Reserve and Guard will have the benefit of priority registration, thanks to recent approval from the PSU Faculty Senate.
Veterans and their families also have access to free counseling and psychological services, a Veterans Outpatient Clinic and an Office of Veterans Programs at the University Park campus.
On the social side of campus life, the Penn State Veterans Organization (PSUVO) offers "any and all assistance" when it comes to transitioning into Penn State, as well as a community of like-minded student and alumni veterans and social members concerned with veterans issues.
39. Tulane University in New Orleans, Louisiana
Although they've moved down a couple spots, TU continues to make it within the top 10 of U.S. News & World Report's "Best Colleges for Veterans" annual list.
Tulane is another school that participates in the Yellow Ribbon Program, which is designed to help veteran and military-related students cover all or some part of their tuition costs. The Tulane School of Continuing Studies is also part of the Servicemembers Opportunity Colleges Consortium.
The Veterans Affairs office provides all information and resources for veteran's educational benefits.
38. Marquette University in Milwaukee, Wisconsin
According to G.I. Jobs, only one out of the 54 private schools within U.S. News & World Report's list of the top 100 national universities ranked above Marquette. Plus, 98 percent of Marquette undergraduates—not just veterans—receive financial aid through scholarships, grants, loans and student employment.
Marquette is also a member of the Department of Defense Memorandum of Understanding and the Service Members Opportunity Colleges Consortium, which are federally funded groups that set standards for colleges educating service members.
37. University of Alabama in Tuscaloosa, Alabama
UA's Office of Veteran and Military Affairs is fully-staffed with experts in the field of veterans education benefits, and they provide program, services and several events each year that cater to the special needs of this particular student population. Some examples of these annual events are family days, fun runs and banquets.
In 2012, the Student Government Association started the "Textbooks for Troops" program, which allows students to donate their used books to their fellow veteran students. The SGA initiated this program to combat the fact that many students don't receive their G.I. Bill funds until it's too late to put them toward buying textbooks, causing veterans to pay out of pocket.
36. University of Kansas in Lawrence, Kansas
From the 37 reviews of KU on G.I. Jobs, veterans have rated this school with four stars for its military friendliness.
On top of taking part on the Yellow Ribbon Program, KU also offers several other scholarships to veterans and military personnel, such as a Marine Corps Scholarship, National Guard Educational Assistance and The American Legion Education Aids.
The Office of Veteran Services offers information on all available scholarships, as well as helpful resources on-and off-campus, step-by-step instructions on dealing with deployment during an academic semester and chapter-specific information on the G.I. Bill.
35. Duquesne University in Pittsburgh, Pennsylvania
This past July, Duquesne's School of Nursing received about $815,000 to fund a new initiative called Operation BSN: Serving the Nation, Healing the Sick. The program will provide an innovative curriculum with a personalized support system for veteran students. It also allows academic credit for prior medical training and experience from the student's past service.
Both the School of Leadership and Professional Advancement and the School of Nursing have been on Victory Media's "Military Friendly" list for a year. Duquesne's campus also offers free counseling services with the Military Psychology Clinic, free tutoring and benefits through the Yellow Ribbon Program.
34. Temple University in Philadelphia, Pennsylvania
Temple has made it onto Victory Media's "Military Friendly" list for six years in a row, and over 400 degree choices are available to military members and their family.
Not only is Temple a participant of the Yellow Ribbon Program, but the school also has a university-wide Veterans Task Force, which meets monthly to evaluate and improve campus life for veterans and their families. Veterans also receive priority class registration.
Through the Veteran Affairs office, the Temple Veterans Association hosts social and informational events. The office also hosts an annual Veterans Welcome Program, Women Veterans Forums and free information sessions.
33. University of Kentucky in Lexington, Kentucky
The University of Kentucky has had a very long and proud tradition of serving military personnel as a land-grant university. Kentucky is also home to two major Army bases and nearly 350,000 veterans.
UK has two main student organizations that are dedicated to helping active military personnel and veterans on and off of campus. The University of Kentucky Student Veterans Association is run by student veterans who recruit, educate and support all veterans at the university. Honoring Our Military Everywhere (HOME) works to support troops who are both abroad and closer to home.
On the Veterans Resource Center website students will find much more helpful information and veteran-related events, such as the Military-Extension Adventure Camps and the Kentucky Women Veterans' Resource Fair.
32. Arizona State University in Tempe, Arizona
The VA approved 769 of ASU's degree and certificate programs for G.I. Bill benefits, including degrees with ASU Online for those who need flexible schedules.
The mostly-veteran staff at the Pat Tillman Veterans Center provides academic and student support services, as well as assistance with veteran-related issues, like VA educational benefit certifications. ASU is also one of the original locations for VA VetSuccess on Campus. VetSuccess ensures that there is a full-time vocational rehabilitation counselor and a part-time outreach coordinator on campus to help with information, guidance, support, counseling, advising, assistance and referrals for just about anything a veteran student could need.
31. University of Arizona in Tucson, Arizona
According to G.I. Jobs, "The University of Arizona Veterans Education and Transition Services incorporates academics, institutional access, student involvement and research, not only to support the success of enrolled student veterans, but to understand their experiences more authentically and maintain a program that is effective and dynamic."
Arizona is also home to the Disable Veterans Reintegration and Education Project (DVRE), which supports campus-based student services, increases awareness of veterans in higher education and promotes health and wellness for veterans. The purpose of the project was to create research-based recommendations for higher education regarding programs, services and strategies that would make student veterans feel more comfortable on campus.
30. Auburn University in Auburn, Alabama
In their third year of operation, AU's Veterans and Transfer Students Resource Center helped place Auburn University within G.I. Jobs magazine's list of the top 15 percent of the country's schools that deliver the best experience for military students in 2013. From helping with deployment-related registration issues to certifying students for educational benefits—and much more—the Center makes college life much easier for all current and veteran military personnel.
In 2013, the Veterans Resource Center also began participating in the Peer Advisors for Veteran Education (PAVE) mentor program, which connects incoming student veterans with student veterans already on campus to ease the transition into college life.
29. Syracuse University in Syracuse, N.Y.
The Veterans Career Transition Program, the Institute for Veterans and Military Families, the U.S. Army Signal Center Master's Degree and the Entrepreneurship Bootcamp for Veterans with Disabilities are just a few examples of the wide variety of programs and services Syracuse has to offer veteran students, all of which are linked to online.
According to the SU Veterans Initiatives website, SU ranked first in New York and 17th in the country in veteran enrollment. The university's Chancellor William P. Tolley served on the Presidential committee whose proposal formed the basis of the G.I. Bill.
28. Drexel University in Philadelphia, Pennsylvania
Yellow Ribbon-eligible veteran students can attend Drexel free of charge without enrollment caps, regardless of the campus or degree program.
The Office of Veteran Student Services on campus plans networking and social activities for veteran students, hosts a veterans-specific orientation and organizes service and philanthropic events that support veterans and their families.
According to G.I. Jobs, "Drexel's focus on applied learning is consistent with the military's philosophy of education."
27. North Carolina State University in Raleigh, North Carolina
Although NC State doesn't offer housing specifically designed for veterans, the university encourages all veterans to live on campus. Even veterans with families have the opportunity to live at the family-friendly apartments in E.S. King Village on campus.
The Veterans' Education Office provides students with step-by-step instructions on how to navigate the VA benefits and the accompanying payment deferment plan, which works with students on the delay of receiving VA benefits. An orientation presentation and FAQ section with all answers to questions that student veterans may have are also available online.
26. University of Oklahoma in Norman, Oklahoma
Faculty and staff at OU have collaborated to create the Veteran Support Alliance on campus in order to help student veterans and service members "achieve academic excellence and personal success." Online, students can find a plethora of resources such as scholarships, veteran student services and more.
Within that group is a network of faculty and staff volunteers, who are willing to take the extra step to provide assistance to veteran students, called the Green Zone. On their website, other OU community members can access the Green Zone training video and sign-up form to become a part of the support group.
"OU deeply appreciates all that our veterans have done for our country and we want to give them the warmest possible welcome when they come home to OU," said OU President David L. Boren.
25. Saint Louis University in St. Louis, Missouri
SLU is a member of the Servicemembers Opportunity Colleges Consortium, as well as the Yellow Ribbon Program.
Students who are veterans or dependents are able to join SLU's Student Veterans Association, which was formed to provide a social network and support structure for veteran students. The SVA will help members with anything from integration into campus activities to aid with career goals.
According to G.I. Jobs, "SLU recognizes the unique needs of military personnel and their families and provides dedicated resources, scholarship and individualized assistance to military students in order to help them achieve their educational goals."
24. University of Tennessee in Knoxville, Tennessee
Through UT's Veteran Affairs Office, students can receive customized assistance with applications, career counseling, academic advising and more.
Veteran students also have the opportunity to join a few military-related student organizations, such as the SALUTE National Honor Society, VOLF (VOL Fighters) and the Student Veteran Advisory Board. The SVAB serves as a voice for veteran students to assist university administration in improving their experience on campus.
As a veteran on campus, "T" pins make it easy to identify fellow veteran students, faculty and staff. The letter "T" pin, which is emblazoned with stars and stripes, was initially only distributed to students, but the response was so positive that the Task Force in Support of Student Veterans made the pins available to veteran faculty and staff as well.
23. Michigan Technological University in Houghton, Michigan
Michigan Tech accepts academic credit from veteran students if they were involved in military education programs like Veteran's DD214, Sailor/Marine/ACE Registry Transcript and more.
The campus Student Veteran Organization serves as a student group for all former service members. They promote patriotic activities and events, and they support all veterans in the transition from the military to college.
22. Hofstra University in Hempstead, N.Y.
Hofstra is a Yellow Ribbon Program participant, and the school has been rated "Military Friendly" for the last two years.
For those military personnel who are called away for duty while attending Hofstra, the university offers individual academic services to help you return to school and resume your studies with the same academic status or prepare to complete the program.
Hofstra's individual schools, such as the Maurice A. Deane School of Law, offer varied services, programs and groups to veteran students, like the Veterans Law Student Association.
21. George Mason University in Fairfax, Virginia
George Mason's close proximity to Washington, D.C.—one of the best places in the country to start and build a career—makes this school a great choice for veterans, especially those looking into continuing work for the government.
According to G.I. Jobs, Mason student veterans have the opportunity to apply their military skills "inside the classroom, through research programs, faculty connections, study abroad, internships and more."
Veteran students also have a variety of student groups and programs they can choose from through George Mason's Office of Military Services, like Battle Buddies and the Military Alliance Program (MAP). Battle Buddies is a two-tiered program that aids veteran student success academically and professionally by pairing students with other students that share academic and career interests. MAP provides training to staff and faculty around campus to become understanding and supportive of military members at Mason.
20. Oregon State University in Corvallis, Oregon
Oregon State is the state's land-grant university, but it's also one of the only two universities in the country to have sea-grant, space-grant and sun-grant designations. To assist veterans in making the transition from military life to academia and progress toward a degree, OSU collaborates with the state veterans service staff and community college partners.
Amidst COVID-19 concerns the Military and Veteran Resources Program has transitioned to a fully remote model in respect of social distancing practices. Due to the high influx of e-mail correspondance, I will do my best to get back to you as soon as I am able to. If you would like to speak to someone sooner, you can call 541-737-7662, please leave a voicemail and I will work to return your phone call within one (1) business day.
The OSU Military Connected Community on Canvas is now available for information sharing and tutoring. Email veteranresources@oregonstate.edu to request to be added. Please continue to stay informed by checking the COVID-19 Information on the OSU homepage. This is an evolving matter in which things can change quickly. If there is an issue with your VA Education Benefits, you can email the Veteran Certifying Officials at veterans@oregonstate.edu for assistance. If this is a student care concern, you can complete a Student Care Inquiry Form and someone within our office should be in touch with you soon.
Although the school does not participate in the Yellow Ribbon Project, they do offer several other ways that veterans and their family members can go to school tuition-free through the Office of Military and Veteran Resources.
19. Missouri University of Science and Technology in Rolla, Missouri
Missouri S&T offers four different master's degree programs through the Engineer Captains Career Course, which consists of non-thesis courses that only require 30 hours to complete. Military personnel and veterans who take advantage of this program also have the opportunity to earn the Graduate Certificate in Military Construction Management or Military Geological Engineering through distance learning.
The university is a participant of the Yellow Ribbon Program, and they accept ACE-approved military training as transferred college credit.
18. University of Arkansas in Fayetteville, Arkansas
Arkansas has been "Military Friendly" for six years, and they prove it by aiding student veterans before they're even admitted to the university. The federally-funded Veterans Upward Bound Program provides regular academic classes and remedial assistance to help veterans of all ages gain the skills to enter and succeed in higher education.
At the Veterans Resource and Information Center, students will receive personalized assistance through every step of their college career. The university also likes to honor and recognize student veterans on their graduation day by awarding them the Chancellor's Challenge Coin for completing their degrees.
17. Purdue University in West Lafayette, Indiana
Along with Syracuse and other universities, Purdue offers the Entrepreneurship Bootcamp for Veterans with Disabilities (EBV) program. EBV provides cutting-edge, experiential training in entrepreneurship and small business management to veteran students with disabilities resulting from their service.
The Veterans Success Center houses the first Veterans Study Lounge on campus, as well as resources and information about scholarships, benefits, internships and job opportunities.
16. University of Missouri in Columbia, Missouri
The 90-plus online degrees and certificates that Mizzou offers are appropriately flexible for active-duty military personnel, spouses, dependents and veterans. Additionally, online graduate students only pay in-state tuition, regardless of residency, while online undergraduate students pay a reduced non-resident fee.
According to the university, MU was one of the first institutions of higher education to create a one-stop Veterans Center. Their website refers to the center as "a designated place on campus to find camaraderie and friendship along with resources and support." The center also hosts multiple events each week. Within the first week of November, students can take part in the Veterans Week Blood Drive, Military Resource Day and the Special Movie Sneak Preview of Lone Survivor.
15. University of South Carolina in Columbia, South Carolina
USC accepts ACE Credits from military personnel, but they also give college credit for military training.
Veteran students are also eligible for VA-funded work study positions on campus and within Columbia, all of which are directly related to veterans' benefits. On their website, USC's Veteran Services provides all you need to know about this program, as well as full benefit summaries and other related information.
The Student Success Center also provides Veteran Services to students by connecting them to academic and undergraduate student support resources.
14. DePaul University in Chicago, Illinois
The nation's largest Catholic university has been an acclaimed "Military Friendly" school for the last two years. According to G.I. Jobs, DePaul has an established expertise with transfer and adult students, especially veterans.
The Office of Veterans Affairs commits to their student veterans by offering several programs and services for transitioning into the academic lifestyle, advocacy and community building. The office holds quarterly events to welcome veterans back to campus and to help students develop strong support networks.
13. Illinois State University in Normal, Illinois
The Veterans and Military Services at Illinois provides assistance to all student veterans, children and spouses, or survivors of veterans and children of MIA servicemen and women to help them become successful in their college careers from application and course registration to acclimating to campus life. They also work as a resource to other employment, counseling and financial assistance services on and around campus.
Illinois allows transfer credits from the completion of military courses by referring to the American Council of Education (ACE) Guide.
12. Maryville University in St. Louis, Missouri
Maryville has reached the "Military Friendly" status for six years because of their efforts in tuition reimbursement and working with military students on an individual basis as an online school.
This university is a member of GoArmyEd and the Servicemembers Opportunity Colleges Consortium. They also work with ACE to evaluate courses from your military career and transfer them into college credit.
In addition to the traditional educational benefits provided to military members and veterans, Maryville also participates in the My Career Advancement Account program to provide financial assistance to military spouses.
11. Adelphi University in Garden City, N.Y.
Adelphi recently opened their Veteran Resource Center to the rest of the university community. According to their website, their mission is to create a community of veteran and active duty military students on campus. The center has become a place for veteran students to study, relax, meet other veterans, find more resources for local veteran service agencies and meet with other AU offices that provide veteran-specific needs.
Campus is also constantly hosting new veteran-related events, like speeches, performing arts and forums. Upcoming events include a speech by author David Finkel and an Interdisciplinary Forum on Trauma.
10. University of Alabama in Birmingham, Alabama
The UAB Office of Veteran Recruitment and Student Services is a one-stop shop for all student veteran needs, including veteran benefits, scholarships, resources deployment and all other questions.
On top of the benefits provided from the Yellow Ribbon Program, UAB offers resources for several other scholarship opportunities to veterans and military children, such as the Tillman Military Scholar, the Fisher House Foundation and the Children of Fallen Patriots Foundation—just to name a few.
9. Oklahoma State University in Stillwater, Oklahoma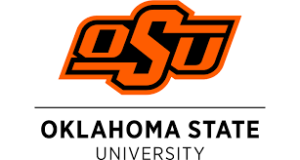 According to G.I. Jobs, as a land-grant institution, "OSU has a rich history of educational training for military members."
Thanks to Oklahoma State's National Veterans Entrepreneurship Program, veterans with disabilities have an extensive and free resource when it comes to starting their own businesses. The program lasts one full year and has three different phases to help veterans prepare to become entrepreneurs—including an intense eight-day bootcamp on campus. All participants also get paired with a mentor for the remainder of the year, who will help them practice what they've learned.
8. St. John Fisher College in Rochester, N.Y.
St. John Fisher is a proud Yellow Ribbon Program participant, and the program was recently expanded to include eligible undergraduate, graduate and doctoral students. The college has made it to the "Military Friendly" list for four consecutive years.
The campus has held multiple veteran-promoting events in the past years, like the Joining Forces Conference, which attracted 170 health care professionals and veterans to engage with one another and explore strategies for promoting the physical and mental health of veterans, military personnel and their families. Another event was the Yellow Ribbon Program Reception in conjunction with the Buffalo Bills Training Camp for local veterans in appreciation of their services.
7. Webster University in St. Louis, Missouri
Webster has a cooperative degree program with the Marine Corps University and the U.S. Marine Corps College of Distance Education and Training to provide 12 to 15 pre-approved transfer credits toward a few different graduate programs.
According to G.I. Jobs, Webster has worked with the Department of Defense for 40 years to provide high-quality and low-cost programs throughout the country for undergraduate and graduate degrees. Over 200 active or retired generals and admirals are within the Webster alumni network, many who have worked in the Pentagon and the Joint Staff.
6. The Catholic University of America in Washington, D.C.
The Catholic University of America has been rated "Military Friendly" for the last four years. Not only is this school a member of the Yellow Ribbon Program, but they are involved in the Principles of Excellence Program, and the Metropolitan School of Professional Studies is a Servicemembers Opportunity Colleges' Consortium member.
The school's location in the nation's capital makes it a natural choice for those veterans who hope to continue working within the government.
5. Texas A&M University in College Station, Texas
Texas A&M was originally founded in 1876 as a military academy, and they have served student veterans since 1919. Through the Military Admissions Office, the Veteran Services Office and the Veteran Resource & Support Center, veteran students have unlimited access to helpful resources.
On the Veteran Services website, students can find information for federal veterans benefits, Texas veterans benefits, financial aid, scholarships and more. On the Veteran Resource & Support Center's website, students will find a calendar of numerous "Aggie Vet Events" on and off campus.
4. University of Nebraska in Lincoln, Nebraska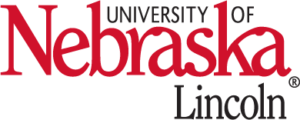 "The University of Nebraska-Lincoln's relationship with the military dates back to the 1890s when General John J. Pershing taught military science courses," according to G.I. Jobs. And for over 100 years, UNL has been recognized as one of the nation's leaders in distance education because of the 60-plus online programs with which students can earn degrees in a flexible environment.
UNL has its own Student Veteran Task Force, comprised of faculty, staff and students, who all work to enhance the college experience for military members as much as possible. The Task Force also trains faculty and staff on how to better serve their veteran students.
3. University at Buffalo in Buffalo, N.Y.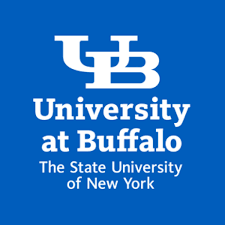 UB is a Service Opportunity Colleges institutional member and a Student Veterans of America chapter. The university also participates in the Concurrent Admissions Program with the Army Recruiting Command and other colleges, which helps to increase college enrollment of veterans and reservists. They also help recruiters enlist "college-capable" men and women who are postponing college because of financial reasons.
The Veterans Lounge, which is fully-equipped with a kitchen, group study space, wide-screen TV and access to the Veteran's Benefits Coordinator is one reason why UB made it to the "Military Friendly Schools" list two years ago.
2. Marshall University in Huntington, West Virginia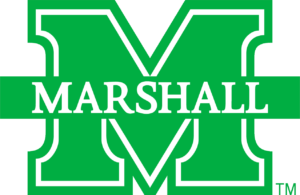 For those veterans and military personnel who have busy schedules or aren't in one place for very long, Marshall offers evening, off-campus and online classes, lectures, artistic programs, conference, forums and other activities.
Marshall also allows up to 12 transfer credits from military schools, such as Command and Staff and the Expeditionary Warfare College, to be used toward an online M.A. in leadership studies. Student veterans who take advantage of this opportunity are only required to complete six more online classes to earn this degree.
1. University of Iowa in Iowa City, Iowa
UI is another school that made it into Victory Media's list of the top 15 percent of schools that are doing the most to accommodate and ensure the success of military service members and veterans on campus.
This year, the Department of Veterans Affairs (VA) partnered with the Iowa City VA Health Care System and the University of Iowa to pilot a new initiative to help student veterans succeed on campus. The program is called the IOWA Consortium of Veteran Excellence (ICOVE), and it is the first of its kind in the nation.
The program is designed to assist veterans entering college and provide a set of services during their time in school to increase their likelihood of graduating and finding rewarding employment. The goal of the UI pilot is to develop a program with specific requirements and components that two- and four-year institutions can use.
Related Rankings