There are a lot of sources out there that rank colleges and universities in the United States. Some of the most popular choices for readers are U.S. News, Princeton Review, and Forbes. Although people are quick to assume that these rankings are the "end all, be all" in terms of assessing quality, people often don't consider the factors that determine those rankings. Many sources choose to focus much more on measures of input, like SAT scores and high school GPA, instead of a student's experience during college.
Featured Schools
Methodology
We have chosen to come up with our own ranking that analyzes schools based on eight equally-weighted categories, only one of which has anything to do with input. The rest have to do with the kind of experience a student will have during school, such as the opportunity to join student organizations or the accessibility of professors. We also considered how the website Forbes ranks schools, as it is a company that takes into consideration more measures of student "output" than many other ranking systems (read more here).
The eight categories we considered are: 6-year graduation rate, freshmen retention rate, student-to-faculty ratio, percentage of classes taught by TA's, average entrance ACT score, number of campus organizations, number of academic programs, and Forbes ranking. Of course, true to our nature, we also factored in affordability, and so all the schools on this list have a net price (the total cost of attendance minus the average aid package) under $22,000 – roughly the price tag of a typical year of college. We started with a list of all the regionally accredited postsecondary institutions in the Northeast, crossed off all the unaffordable schools, collected data on the remaining schools (nearly 180), assigned them all points based on their performance, and finally, determined the top 50 schools in the Northeast (top 25 public and top 25 private schools).
---
Additional Resources
---
Public Schools
25. University of New Hampshire
Durham, New Hampshire
Website
The University of New Hampshire has three beautiful campuses located in Durham, Concord, and Manchester. The school boasts a much higher than average freshman retention rate of 86%, which speaks volumes about the remarkable first year many students experience. You can take advantage of the great outdoors with programs that take you sea kayaking, sunset paddleboarding, camping, and hiking. And if nature isn't your thing, you can catch popular theatrical performances through the "Celebrity Series" or view student pieces in the Museum of Art. And with nearly 250 student organizations and academic programs that include unique selections like Marine Biology, Justice Studies, and Equine Studies, there really is something for everyone.
Net Price: $21,545
Ranking: 7th
24. West Chester University of Pennsylvania
West Chester, Pennsylvania
School Profile
West Chester University of Pennsylvania has top-rated sports teams and hundreds of student organizations. It's no wonder the freshman retention rate is 85%! In fact, West Chester has higher freshman retention and 6-year graduation rates than any other school in the University of Pennsylvania state system. The university offers unique activities like a fascinating geography and travel film series; an annual WCU Live! program of theatrical and musical performances; and an outdoor adventures program that includes fun opportunities like paintball trips. West Chester offers majors ranging from Accounting to Women and Gender Studies and everything in between.
Net Price: $19,407
Ranking: 19th
23. Rowan University
Glassboro, New Jersey
Website
Although Rowan University is a top school in many categories and has an impressive 6-year graduation rate of 70%, its engineering program is one of its best assets. It also has an admirable commitment to environmentally friendly initiatives and has received a number of awards for its "green" performance. Students enjoy cutting-edge technology and a campus wide fiber optic network; the "Rowan Cloud" even lets you access school owned software from any device! Rowan also has an extensive health sciences program, including a Graduate School of Biomedical Science and a School of Osteopathic Medicine.
Net Price: $19,164
Ranking: 11th
22. University of Massachusetts – Amherst
Amherst, Massachusetts
Website
A major public research institution, UMass has a beautiful campus situated in rural Amherst, and yet is only a short drive to bustling urban centers, including coastal Boston. The nearly 30,000 undergraduate and graduate students means there are plenty of opportunities to make friends. Although graduate students teach 17% of classes, the school's academics are still strong and include over 90 major subject areas, interdisciplinary degrees, online learning, and numerous internship and study abroad opportunities. Researchers love the Innovation Institute, which provides exciting opportunities to do applied and industry-sponsored research, develop new technologies, and form collaborative partnerships.
Net Price: $19,120
Ranking: 10th
21. College of New Jersey
Township, New Jersey
School Profile
We're not the only ones who have ranked The College of New Jersey as a top institution. The school has also received accolades from U.S. News, Barron's Profile of American Colleges, Princeton Review, and others. Its pristine, tree-lined campus has 39 major buildings, including a state-of-the-art library, 20 computer labs, a music building a large concert hall, and a fully equipped recreation and athletic complex. Students are actively involved on campus and many participate in Student Live!, an opportunity for classmates to put on dance, music, and theater shows for each other in the school's large atrium. The college produces such happy students that the freshman retention rate is an incredible 94%!
Net Price: $18,464
Ranking: 2nd
20. University of Connecticut
Storrs, Connecticut
Website
The University of Connecticut is on the rise, and each year it admits higher-achieving freshman than the year before. The research-intensive university was the second U.S. institution to be admitted to Universitas 21, an international network of top research schools around the globe. In addition to research, the school is also dedicated to the arts and hosts a series of exhibits and tours throughout the year, a visit to the Connecticut Archeology Center, and the UConn Horse Barns. The school even has an Herbarium and Research Greenhouses committed to biodiversity educated. Due to its size, the school also accommodates nearly 100 academic programs, including Diagnostic Genetic Sciences, Human Rights, Maritime Studies, and Puppetry.
Net Price: $18,411
Ranking: 4th
19. University of Maine
Orono, Maine
Website
Nestled along the banks of the Stillwater River, the University of Maine attracts thousands of outdoor enthusiasts who want to take advantage of nearby recreation sites. On campus you can complete the challenge/ropes course or set out for a day of hiking on the DeMeritt Forest Trail. You can also take adventure trips to go stand up paddleboarding or sea kayaking! The school also has one of the most prestigious and oldest honors programs in the nation and offers majors spanning a wide range of subjects, such as Child Development and Family Relations, Forest Operations Bioproducts and Bioenergy, Wildlife Ecology, and a wide range of Engineering topics.
Net Price: $16,255
Ranking: 25th
18. Rutgers University
Township, New Jersey
Website
Rutgers describes itself as an "academic powerhouse" that provides opportunities not just for those striving to maintain a 4.0, but also for sports enthusiasts. The school recently joined the dynamic "Big 10" group of major athletic universities, which also means membership in the Committee on Institutional Cooperation. This alliance gives Rutgers students access to more scholarly databases, library collections, and conferences. The student faculty ratio is low for research institutions at 14%, which means you'll get more attention from the top-notch professors the school attracts. Although Rutgers' main campus is in New Brunswick, the school also has locations in Camden and Newark, giving students more access to clubs, events, and community organizations throughout the state.
Net Price: $16,040
Ranking: 5th
17. SUNY Geneseo
Geneseo, New York
Website
Although Geneseo is one of the more expensive State University of New York campuses, its net price still clocks in well below what is affordable, at just about $16,000. Located in upstate New York, the campus is just a short distance from Lake Ontario and Lake Erie. The university is known for its "Geneseo Opportunities for Leadership Development" (GOLD), which prepares students for leadership roles and responsibilities throughout the global community. Other student activities include Cultural Harmony Week, the MOSAIC Cultural Awareness Series, a Hip Hop Symposium, and multiple athletics teams – including ice hockey and an equestrian team!
Net Price: $15,917
Ranking: 9th
16. University of Vermont
Burlington, Vermont
Website
The University of Vermont is a highly-regarded postsecondary institution that has been named "One of the 10 Best Places to Go to College," an "Up-and-Coming University," and a "Best Value in Public Colleges" – and for good reason! The school has nearly 100 academic programs, over 175 student organizations, and a 6-year graduation rate of 76%. Plus, graduate assistants teach only 2% of its classes – a lower rate than many public universities. Students are heavily involved in community engagement and volunteer to teach nutrition classes, mentor younger students, and host social justice retreats, among other things.
Net Price: $15,793
Ranking: 8th
15. SUNY Fredonia
Fredonia, New York
Become a Fredonian and discover why over 5,000 students each year choose to dive into the college's extensive liberal arts programs. The school has over 150 academic programs, a number that far exceeds even some of the largest public institutions in the Northeast. Fredonia offers its most extensive coverage of majors related to communications, music, and visual arts, but also provides options for students interested in business, science, and math, including a number of graduate programs. You can also supplement your class experience membership in organizations such as the American Institute of Graphic Arts, Blackhorse Rugby, the Chess Club, and the Entrepreneurship Club.
Net Price: $15,664
Ranking: 21st
14. SUNY at Oswego
Oswego, New York
Website
Here's another State University of New York campus that made the list. With internships and study abroad opportunities that rank among the highest in the SUNY system, Oswego offers ample opportunities for you to expand your horizons and gain experience that will serve you for the rest of the life. Relax on the 690-acre lakeside campus, visit the Rice Creek Field Station, and continue your education over the summer with the Oswego Reading Initiative. You can also work with students at the nearby middle school through the Mentor-Scholar Program or pursue political science, social justice, and sustainability causes through the Civic Engagement Program. Qualified professors teach all classes and there are nearly 180 student organizations to join.
Net Price: $15,558
Ranking: 24th
13. University of Maryland College Park
College Park, Maryland
Website
The University of Maryland, College Park is the flagship university of the state and is located just a short distance from all the resources, cultural events, and internship opportunities of the nation's capital. The impressively "green" campus recently received a championship award in the 2014 "Recycle Mania" tournament. It is home to numerous fraternities and sororities as well as numerous opportunities for wellness and recreation. Stroll through the weekly farmer's market, enter into friendly competition with classmates on the 18-hole golf course, and keep yourself busy over the summer with adventure trips and a concert series.
Net Price: $14,941
Ranking: 3rd
12. Binghamton University
Binghamton, New York
Website
If you're interested in a broad academic experience that includes opportunity for interdisciplinary study and exciting, cutting-edge research, Binghamton University might be for you. As one of the more elite universities in the SUNY system, the school regularly attracts high school students in the top 25% of their class. Students have plenty of positive comments to share about their experience at Binghamton, and 91% of freshmen return for a second year. In addition, the school boasts an impressive 81% 6-year graduation rate, which represents students' and teachers' mutual commitment to academic success. The school has over 360 student organizations and nearly 80 academic programs so you can craft the exact experience you desire.
Net Price: $14,914
Ranking: 6th
11. SUNY Oneonta
Oneonta, New York
School Profile
Another school in the State University of New York system, Oneonta is a mid-size institution with a strong foundation in the liberal arts and sciences. Passionate students will find numerous chances to indulge their ambition and can major in virtually any traditional field, as well as unique subjects like Africana and Latino Studies, Human Ecology, Meteorology, and Gerontology. Despite being a public institution, graduate assistants don't teach any classes, which means students get to spend more time with the talented, accomplished professors who will inspire them toward greater learning. You can also join student organizations spanning from Accounting to the Zombie Defense Corp!
Net Price: $14,667
Ranking: 23rd
10. University of Delaware
Newark, Delaware
Website
As the #1 ranked university on this list, the University of Delaware has a long tradition of excellence in education. It has been classified as a "high research activity" school, has over 100 academic programs, and has more than three times as many student organizations. You can investigate new crops at the Agricultural Experiment Station, track changes in the atmosphere at the Center for Climate and Land Surface Change, contribute to medical breakthroughs at the Delaware Cardiovascular Research Center, or get involved with numerous other research institutes. And with so many student organizations covering categories such as partisan political, multicultural, honors society, and culture and performance, it's practically guaranteed that you'll feel right at home in Newark, Delaware.
Net Price: $14,398
Ranking: 1st
For More Information: University of Delaware
9. University at Albany
Albany, New York
Website
Join a network of over 160,000 successful alumni by starting your educational career at the University at Albany. Students benefit from living on a campus situated in the heart of New York's capital city, although many also choose to take advantage of one of over 500 study abroad experiences. The school has over 100 majors and minors and even more graduate programs, and many – including criminal justice, IT management, sociology, public health, social welfare, and public administration – are nationally ranked. 83% of freshmen return after their first year, no doubt because they have fallen in love the school's competitive athletic teams, jam-packed calendar of performing arts events, and admirable commitment to sustainability innovations.
Net Price: $13,979
Ranking: 16th
For More Information: University at Albany
8. Towson University
Towson, Maryland
School Profile
Towson University is a dynamic institution that offers students a buffet of fun and unique opportunities. For example, business and economics students can participate in the "Associate" competition that puts a "you're hired" spin on the reality show The Apprentice. Other students might sign up for the UTeach program, which places those interested in education into public school classrooms to gain invaluable experience. Only qualified professors, not graduate students, teach classes, and the student faculty ratio is a comfortable 17:1. Towson places an emphasis on civic engagement and leadership and has developed programs such as "Pawprints Collegiate Readership," "EarthFest," and "Constitution Week" to help students find their passions.
Net Price: $13,945
Ranking: 17th
For More Information: Towson University
7. Stony Brook University
Stony Brook, New York
Website
Stony Brook University, located on Long Island's North Shore, is comprised of an expansive campus that includes an 8,300-seat stadium and athletic complex, a research and development park, and the Brookhaven National Laboratory – a facility it co-manages with academic heavy hitters such as Princeton and Stanford. The school has also recently received a $10 million Department of Energy grant to fund the New Energy Frontier Research Center. Stony Brook attracts driven students who spend their time launching blood donor campaigns, organizing viewing parties to cheer on their favorite sports teams, enhancing their artistic knowledge at the Stony Brook Film Festival, and researching the scientific and medical questions vital to our progress as a species.
Net Price: $13,421
Ranking: 12th
For More Information: Stony Brook University
6. SUNY at New Paltz
New Paltz, New York
Website
The least expensive of the SUNY campuses on this list, New Paltz offers a high-quality education at a net price of less than $14,000. In fact, Kiplinger has named the school as one of the best values in public education. New Paltz claims a 6-year graduation rate of 70% and a freshmen retention rate of 87%, amongst the highest in the SUNY system. If you're into art, check out the thought-provoking Dorksy Museum of Art or absorb the sounds of the "Piano Summer" Festival. Athletic types can join a sports team or participate in "Zumbathon," and travel enthusiasts can take a spring break trip overseas or sign up for a free kayak trip. New Paltz even recruits student bloggers who want to showcase their skills and brag about their love of their school.
Net Price: $13,370
Ranking: 14th
For More Information: SUNY at New Paltz
5. Baruch College
New York, New York
Website
The last five schools on this list are part of the City University of New York system – a system impressive in its quality but also in its price point. Freshmen at Baruch College return for another year an average 92% of the time, making quite a statement about how the school exceeds students' expectations. We're also not the only ones who have named the institution a top school in the northeast – Baruch has also received accolades from U.S. News, Forbes, and Princeton Review. The school is also one of the most ethnically diverse in the country, with students from over 170 countries who speak more than 110 languages.
Net Price: $7,955
Ranking: 13th
For More Information: Baruch College
4. Hunter College
New York, New York
Website
Hunter College distinguishes itself by being the largest in the CUNY system, with more than 20,000 undergraduate and graduate students pursuing degrees in dozens of subject areas. You can major in everything from Adolescent Literacy to Film to Urban Studies as you make life-altering decisions about your career or the next step in your education. Hunter offers degrees at the bachelor's, master's, doctoral, and certificate level as well as opportunities for continuing education and ESL students. There are also over 150 student organizations and research institutes covering topics such as healthy aging and longevity, gene structure and function, and gender equity.
Net Price: $7,518
Ranking: 22nd
For More Information: Hunter College
3. Brooklyn College
New York, New York
Website
Drawing on the energy of the surrounding metropolis, Brooklyn College turns the entire city into a classroom as students engage in a wide variety of ethnic, cultural, community, media, and artistic events. You can also join an intramural sports team or cheer on one of the award-winning Division III sports teams. Faculty members include Pulitzer Prize winners, Grammy award winners, Tony award winners, authors, and notable grant recipients. Although the campus is just a step away from New York City, you can relax and breathe in the fresh air amongst the campus' stately elm trees; manicured lawns; and formal, classical-looking buildings.
Net Price: $6,637
Ranking: 20th
For More Information: Brooklyn College
2. Queens College
Flushing, New York
Website
Queens College expertly melds a dedication to the liberal arts and sciences with a commitment to research that provides students with a comprehensive, well-rounded education. All classes are taught by passionate faculty members, not graduate students, and the student faculty ratio is a cozy 14:1 – undoubtedly two of the reasons the freshmen retention rate is up to 87%. It has been heralded as a school that gives you the "best bang for your buck" and boasts 80 acres of tree-lined space despite a rock bottom net price of less than $7,000. Join one of 140 student organizations, including cultural and ethnic groups, Greek life, academic societies, religious organizations, and community service programs.
Net Price: $6,637
Ranking: 15th
For More Information: Queens College
1. The City College of New York
New York, New York
Website
The flagship campus of the City University of New York system, The City College of New York is also the least expensive! You'll make the most of your money with access to a library of 1.5 million volumes, more than 100 student clubs, and eighteen research centers and institutes. Due to the school's reputation and ability to educate students in a superior way, many alumni go onto graduate programs at Stanford, Columbia, MIT, and more. In addition to nearly 80 academic majors, the school also houses a prestigious honors program, a range of support services for those interested in public service, and a long list of scholarship and fellowship opportunities.
Net Price: $5,820
Ranking: 18th
For More Information: The City College of New York
Private Schools
25. University of Pennsylvania
Philadelphia, Pennsylvania
Website
The southern-most university in the Ivy League, UPenn may be the most expensive school on this list but it is also ranked #2 for quality. Due to its prestige, top-notch academic programs, and wealth of resources it boasts a freshmen retention rate of 98% and a 6-year graduation rate of 96%. Although there are just about as many graduate students as undergrads (roughly 10,000 of each), TA's only teach 5% of classes. And despite its size, the student-to-teacher ratio is an incredibly small 6:1. Penn's more than 100 academic majors include subjects like Architecture, Biophysics, Critical Writing, and Jewish Studies.
Net Price: $21,067
Ranking: 2nd
24. College of the Atlantic
Bar Harbor, Maine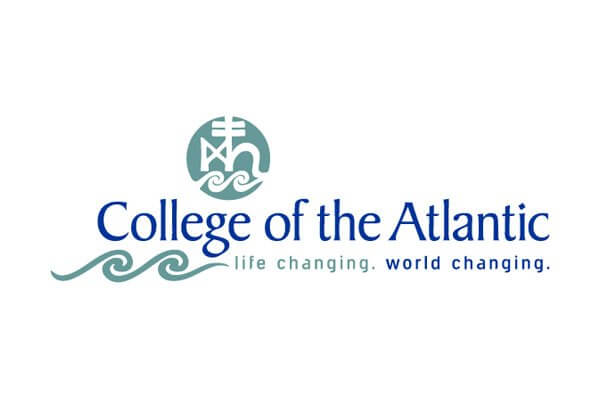 Website
College of the Atlantic is a small, private liberal arts institution located on Mount Desert Island, off the coast of Maine. Surrounded by the Atlantic Ocean and Acadia National Park, CoA is the perfect place for students who want to study ecology. Although all students earn a B.A. in Ecology, many distinguish their studies by choosing to focus in an area like Environmental Law and Policy, Marine Biology, or Education. There are also opportunities for students to take classes in everything from Art and Design to Math and Physics. The school is a selective institution and you should aim for an ACT score of at least 29 if you hope to get accepted.
Net Price: $21,970
Ranking: 20th
23. Wesleyan University
Middletown, Connecticut
Website
Known for both its excellent academic programs and strong co-curricular activities, Wesleyan is a small university of about 3,000 located by the sparkling Connecticut River. It has nearly 50 academic majors and more than four times as many student organizations in which you can get involved. You can join the Swing Team, develop your spirituality as part of the Buddhist House, or try a new sound with the Experimental Music Group. Wesleyan also has a strong LGBTQ community, runs its own radio station, and promotes an active arts scene through the Center for the Arts.
Net Price: $21,737
Ranking: 15th
22. Westminster College
New Wilmington, Pennsylvania
School Profile
More than just one of the top 25 schools on our list, Westminster College has also been rated a top school by Forbes and U.S. News. More specifically, the school has been labeled one of the best schools for women in STEM fields and a top institution for service learning. The school's freshmen retention rate is 87% and the 6-year graduation rate is 77% – both well above average. Westminster is particularly enticing to pre-med students, who are accepted into med schools at nearly double the national average. In total, Westminster has ten pre-professional programs in areas such as Environmental Science, Dentistry, Law, Ministry, and Physical Therapy.
Net Price: $21,527
Ranking: 23rd
21. Johns Hopkins University
Baltimore, Maryland
Website
Johns Hopkins is an expansive university encompassing nearly 20,000 students on campuses throughout Maryland and Washington D.C., as well as two locations in China and Italy. JHU is consistently ranked one of the top universities in the world and has a particular strength in medical, science, and engineering research and development. Over the course of its history, 36 Nobel Prize winners have been associated with Johns Hopkins. In addition, its retention and graduation rates are among the highest of any school in the country. Although most students choose Hopkins for its academic prowess, you'll also find an engaging campus life and a lacrosse team that has claimed numerous national titles.
Net Price: $21,308
Ranking: 14th
20. Princeton University
Princeton, New Jersey
Website
Another Ivy League university and the 9th highest ranked school on this list, Princeton is a prestigious, independent university that offers academic programs across the humanities, social sciences, natural sciences, and engineering. One of the smaller Ivy League's, Princeton's roughly 5,000 undergrads and 2,500 grad students benefit from small class sizes and a student-to-faculty ratio of 6:1. Princeton has a freshmen retention rate of 98% and a 6-year graduation rate of 97%. Of course, it is one of the most selective institutions in the country and the average incoming ACT score is 33. The school is also #3 on Forbes' list of "America's Best Colleges," which ranks schools according to measures of output and student satisfaction.
Net Price: $21,231
Ranking: 9th
19. Trinity College
Hartford, Connecticut
Website
Although Trinity College may appear to be a traditional liberal arts school, it has an untraditional commitment to urban, global education that encourages students to venture into the city and abroad to expand their horizons. You can try out the interdisciplinary Urban Studies major, join a nonprofit organization, celebrate culture at SambaFest, join the Legislative Intern Program and explore state government, or even study at Trinity's campus in Rome. The school also has 29 varsity athletic teams and plenty of ways to get involved without leaving campus. As a sign of the school's quality, 91% of freshmen at Trinity return for a second year.
Net Price: $21,130
Ranking: 17th
18. Houghton College
Houghton, New York
Website
Houghton College is a Christian liberal arts institution located in western New York, about an hour and a half from Buffalo. The school has 85 academic majors – high for a liberal arts institution – that cover topics such as Applied Art and Design, International Development, Rhetorical Communication, Equestrian Studies, and Youth Ministry. Houghton also offers pre-professional preparation, dual degree, ROTC, adult degree, and graduate degree programs. The school also offers religious and science honors programs; a Summer Research Institute for motivated science students; and an Office of Urban Connections that provides students with a plethora of learning, teaching, and service opportunities in nearby Buffalo.
Net Price: $20,920
Ranking: 21st
17. Dartmouth College
Hanover, New Hampshire
Website
Dartmouth is an independent, Ivy League institution that is known for combining liberal arts study with scholarship in research. In addition to its more than 50 majors, the school also has several graduate programs, including professional schools for Medicine, Engineering, and Business. Dartmouth gives out more than $75 million in scholarships each year, and about 50% of students can expect to receive some type of scholarship (this does not include what you could receive in federal or state loans). Dartmouth has a graduation rate of 95%, a freshmen retention rate of 98%, and a very comfortable student-to-faculty ratio of 8:1.
Net Price: $20,900
Ranking: 3rd
16. Colby College
Waterville, Maine
School Profile
Attend school on 714 acres of rolling countryside when you choose Colby College for your postsecondary experience. Colby overlooks the town of Waterville and the beautiful Kennebac River Valley. The school's more than 40 top-notch academic programs and 100 student organizations are no doubt part of the reason it maintains a freshmen retention rate of 95% and a 6-year graduation rate of 86%. Student clubs include groups like "Active Minds," the "Colby Film Society," the "Colby Woodsmen," and the "Students for Education Reform." You can also attend the Emerging Leaders Conference; participate in a variety of outdoor activities, such as mountaineering; and take part in a "Colby Community Involvement Trip" in your first year.
Net Price: $20,806
Ranking: 16th
15. Hamilton College
Clinton, New York
Website
Hamilton College is a selective New York institution that only accepts about a quarter of applicants each year. 83% of students were in the top 10% of their high school class and the average ACT score is 31. The freshmen retention rate is 96% and the graduation rate is 93% – numbers on par with the Ivy League schools on this list. Guided by the motto, "Know Thyself," Hamilton encourages students to choose what they want to study, think for themselves, and become effective communicators. Hamilton also has nearly 200 student organizations covering cultural, Greek, religious, performance, public affairs, and athletic interests.
Net Price: $20,755
Ranking: 12th
14. Columbia University
New York, New York
Website
Columbia University is the top-rated school on this list for a variety of reasons; with a graduation rate of 93%, a freshmen retention rate of 96%, 500 student organizations, and nearly 100 academic majors, the school scored near the top in every category we assessed. Although it is one of the largest Ivy League institutions with nearly 30,000 students (the majority of which are doing graduate-level work), the student-to-faculty ratio is only 6:1 and graduate assistants only teach 6% of classes. Columbia regularly produces highly notable alumni, including Supreme Court justices, Nobel laureates, presidents, and billionaires.
Net Price: $20,740
Ranking: 1st
13. Massachusetts Institute of Technology
Cambridge, Massachusetts
Website
The Massachusetts Institute of Technology, better known simply as "MIT," is a large research institution dedicated to scholarship in science, mathematics, engineering, and related fields. That being said, the school offers dozens of academic programs that also cover topics related to literature, economics, business, and politics. It is regularly ranked among the best universities in the country and finds its equals only with the most prestigious institutions across the globe. As a primarily research-based school, you can investigate the great questions of today covering topics in virtually every area, from cancer to nanotechnology to music to robotics.
Net Price: $20,726
Ranking: 10th
12. Temple University
Philadelphia, Pennsylvania
Website
Temple University is comprised of 17 schools and colleges, nine campuses, and hundreds of degree programs serving over 35,000 students in one of the biggest metropolitan areas on the East Coast. The school also has campuses in Rome and Japan to serve the needs of its young globetrotters. Whether you want to major in Biophysics or Women's Studies, research Aging or Sustainable Communities, travel to Brazil or the United Kingdom, Temple has something to engage your passions. And with nearly 350 student organizations covering interests like Army ROTC, Greek life, student media, student government, and leadership development, it's practically guaranteed you'll learn just as much outside the classroom as in it.
Net Price: $20,670
Ranking: 22nd
11. Haverford College
Haverford, Pennsylvania
Website
If city life isn't for you, you can travel just a short distance outside Philadelphia to Haverford. The school's serene campus is spotted with award-winning architecture and landscaping and includes a nationally recognized arboretum. Haverford might not be an Ivy League, but its students are as satisfied and successful as if it were: the average freshmen retention and graduation rates are 97% and 93%, respectively. Rooted in a Quaker tradition that resists dogma and encourages intellectual freedom, the institution encourages students to ask difficult questions, challenge injustice, and promote peace during their time on campus.
Net Price: $19,743
Ranking: 13th
10. Canisius College
Buffalo, New York
Website
Canisius is one of fewer than 30 Jesuit, Catholic institutions in the United States. Named for a Dutch educator, Canisius has grown since the 1870s into a 72-acre campus housing more than 50 buildings. The school achieves high marks in many categories and offers more than 130 academic majors, 140 student organizations, and a 12:1 student-to-faculty ratio that makes building close relationships with faculty practically unavoidable. The institution also has a well-established athletic department that supports 17 Division I teams and multiple club sports, including bowling, crew, rugby, mixed martial arts, fencing, and ultimate Frisbee.
Net Price: $19,668
Ranking: 18th
For More Information: Canisius College
9. Williams College
Williamstown, Massachusetts
Website
Students love the small class sizes (the student-to-teacher ratio is 7:1), active and engaging professors, and dynamic campus life that Williams College offers. Students return to school each year in numbers nearing 100%, and 95% of students graduate within six years. Located in the northwest corner of Massachusetts in a small town, the school gives students access to a variety of events and opportunities on-campus and off, including the Tony-awarded Williamstown Theatre Festival. In addition to a number of traditional courses, Williams also puts an emphasis on experiential learning and allows students to explore topics through projects, fieldwork, and the unique Winter Study Program.
Net Price: $19,503
Ranking: 8th
For More Information: Williams College
8. Wellesley College
Wellesley, Massachusetts
Website
Wellesley is a women's college for undergraduates located in the Greater Boston area. The mere 2,200 students have 450 acres of campus greens and stately buildings to call home. Often named as one of the top 10 liberal arts colleges in the United States, Wellesley has graduation and retention rates above 90%, nearly 100 academic majors from which to choose, and over 150 student organizations on campus. It is a highly selective institution that often accepts students who have achieved ACT scores above 30. If you're accepted, you'll gain access a "transformational educational experience" that includes 14 varsity sports, multiple service and leadership opportunities, a Student Employment Office for career advice and internships, and a long list of global study programs.
Net Price: $18,998
Ranking: 5th
For More Information: Wellesley College
7. Vassar College
Poughkeepsie, New York
Website
Vassar is a highly selective, liberal arts college known for its achievements in education, curricular innovation, and beautiful campus. The school's more than academic majors include traditional subjects such as Astronomy, Computer Science, History, and Music, as well as less traditional programs like Cognitive Science and Victorian Studies. Like all the great schools on this list, Vassar proudly reports graduation and retention rates above 90%. Vassar also has over 100 student organizations and a full schedule of campus activities that include events like "Founder's Day," a day-long festival of rides, food, music, and more.
Net Price: $18,484
Ranking: 11th
For More Information: Vassar College
6. Grove City College
Grove City, Pennsylvania
Grove City College is a small liberal arts college located in Grove City, a little town about an hour from Pittsburgh and an hour and a half south of Lake Erie. The school has a freshmen retention rate of 91% and 96% of alumni are working or in graduate school. It focuses on providing an affordable education from a Judeo-Christian point of view and offers over 40 arts, sciences, and pre-professional academic programs. Popular majors include Biology, Communication Studies, and Mechanical Engineering, although you'll find students studying everything from Accounting to Sociology. Outside of the classroom, you can choose to get involved in campus ministries; student leadership; club sports; or campus organizations that support interests like ballroom dancing, fishing, chess, or photography.
Net Price: $18,272
Ranking: 19th
For More Information: Grove City College
5. Niagara University
Niagara Univ, New York
School Profile
Niagara University is a liberal arts institution founded on Catholic and Vincentian traditions. NU combines excellence in academic, co-curricular, and extracurricular activities to prepare students for productive roles in society. The school has over 120 academic programs and student organizations and an intimate student-to-teacher ratio of 12:1. Niagara also has a great culture and arts program that includes amazing student performances through NU Theatre, the Castellani contemporary art museum, and a Live Music Series that is free with a student I.D. Prospective athletes are also attracted to Niagara's nearly 20 men's and women's sports teams.
Net Price: $17,586
Ranking: 25th
For More Information: Niagara University
4. Amherst College
Amherst, Massachusetts
Website
As the #4 college on this list for both quality and affordability, Amherst is the least expensive school to break the top five and the highest-ranked school that is not an Ivy League. Amherst has great score in all the categories we measured, including a 96% 6-year graduation rate, a 98% freshmen retention rate, an 8:1 student-to-faculty ratio, and an average entrance ACT score of 32. Amherst offers a liberal arts education characterized by discussion-based classes; writing attentive instruction; careful attention to argument and analysis; a "First Year Seminar;" and assignments that focus on critical thinking, fervent inquiry, and active learning.
Net Price: $16,550
Ranking: 4th
For More Information: Amherst College
3. Yale University
New Haven, Connecticut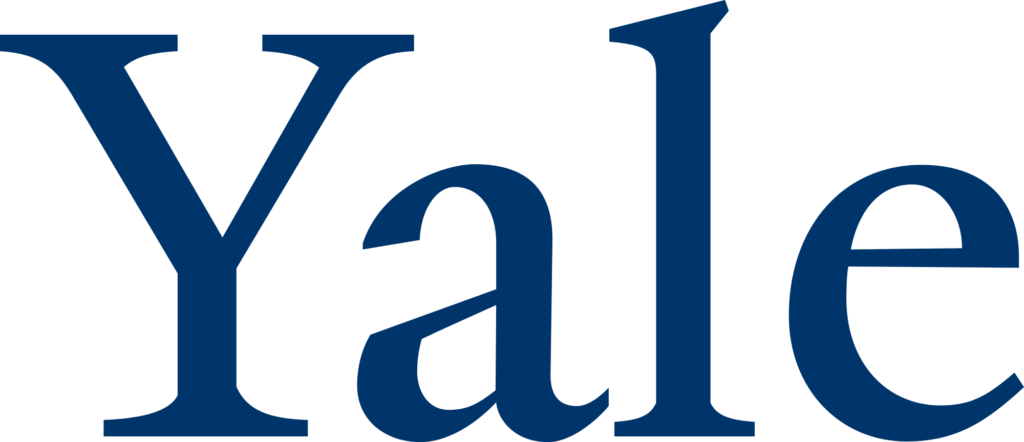 Website
Yale University is a midsize Ivy League school with around 5,300 undergrads, 6,500 graduate students, and 2,100 international students. The school's freshmen retention rate is an almost impossible to beat 99%, although the graduation rate is slightly lower than some other top institutions. The student-to-faculty ratio is 6:1 and, despite the fact that grad students outnumber undergrads, they only teach about 8% of classes. Yale has literally hundreds of student organizations that include club sports, cultural organizations, and community service opportunities. The school also has a wealth of research institutions, libraries, and art museums and galleries that make learning easily accessible everywhere you turn.
Net Price: $16,528
Ranking: 6th
For More Information: Yale University
2. Harvard University
Cambridge, Massachusetts
Website
It's no surprise that Harvard is on this list, as a school that is one of the highest-ranked in the world and with a name that is often synonymous with prestige and academic excellence. Although Harvard #7 on our list, below many of the other Ivy Leagues, the numbers still speak favorably of it: its freshmen retention and graduation rates are both 97%, the student-to-faculty ratio is only 7:1, the average entrance ACT score is 33, and students can choose from nearly 450 student organizations. Harvard has more programs devoted to graduate study and sticks to the basics – "concentrations" like Applied Mathematics, Astrophysics, Government, History, and Literature – when it comes to undergraduate education.
Net Price: $16,445
Ranking: 7th
For More Information: Harvard University
1. Saint Joseph's College
Brooklyn, New York
Website
Not only is Saint Joseph's College the least expensive on this list, but it also has the cheapest net price by about $3,000. A liberal arts school with about 5,000 students, the school is dedicated to keeping costs low even as its retention rate rises (it's now at 85%). The more than 500 faculty members spend a lot of individual time with students and keep the student-to-faculty ratio down to only 11:1. You can combine one or more of about two dozen majors with slightly more minors to create your perfect course of study, or you can choose a pre-professional or "career readiness" track like Adolescence Education, Earth Science, Government Services, or Religious Leadership Studies.
Net Price: $13,476
Ranking: 24th
For More Information: St. Joseph's College
Related Rankings:
Sources: