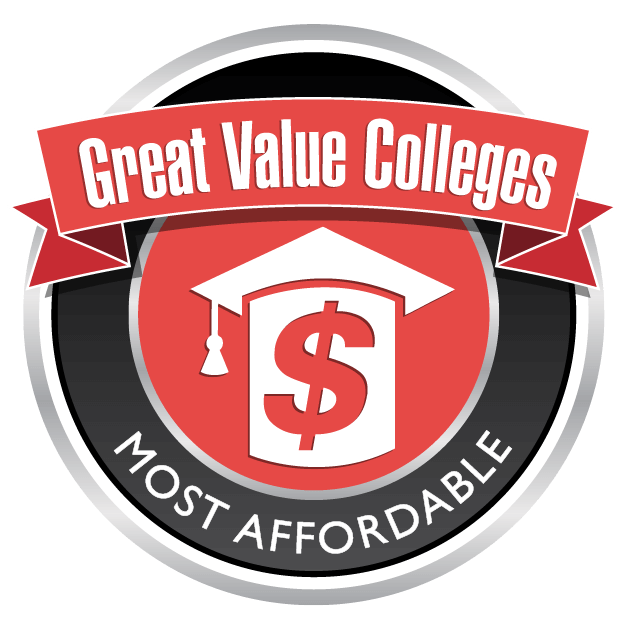 This ranking was originally published in December 2018 and was last updated in June 2020. The 2020 updates may affect the ranking order, but the list has not been re-ordered.
While many high school and collegiate athletes dream of making it to the big leagues, the reality is that most will not be able to. But have no fear—there is a way for you to be involved in sports as a career and still get paid the kind of money you desire. With sports being a 400+ billion dollar industry, there is plenty of room for professionals across many disciplines to develop exciting careers within the sports management field. Combine your passion for sports with a cheap online doctorate degree in Sports Management, and you'll be ready to make a difference in one of many organizations across various sports. With your degree, you'll be able to choose between an academia or corporate route, as well as a level from recreational all the way to Olympic.
In this article, we explore the most affordable fully online Sports Management doctorate degrees. Using the National Center for Education Statistics' (NCES) College Navigator as a guide, the schools are ranked solely on their tuition, with #5 being the most expensive and #1 being the cheapest online doctorate in Sports Management. No schools with hybrid programs or with a tuition exceeding $25,000 made our cut.
#5 East Tennessee State University
Online EdD in Global Sport Leadership
Graduate Enrollment: 3,030
Located in the eastern tip of Tennessee, East Tennessee State University was founded in 1911 as East Tennessee State Normal School, changing names a few times before settling on ETSU in 1963. The main campus in Johnson City, TN is home to over 14,000 students where relationships, diversity, and commitment to excellence are a primary focus. Through the fully online Doctor of Education in Global Sports Leadership at ETSU, students will learn guiding principles and innovative strategies in sports management and leadership from a global viewpoint. A very unique program, the affordable online doctorate in sports leadership does not require a traditional dissertation. Instead, students will complete a culminating Doctoral Capstone Project to display what they've learned throughout the program. Specific coursework includes Strategic Planning and Thinking for Global Sport Leaders, Interpersonal Relationship in Sport, Leading Internal and External Sport, Effect of Governing Bodies on Sport Leaders, and Interpreting and Applying Analytics in Sport. Students will also have a required two week international field trip/study abroad opportunity. ETSU is accredited by the Southern Association of Colleges and Schools Commission on Colleges (SACSCOC).
Out-of-State Graduate Tuition: $23,760
#4 United States Sports Academy
Online Doctor of Education in Sports Management
Accredited by the Southern Association of Colleges and Schools Commission on Colleges, the United States Sports Academy is the only sports-dedicated academic institution of its kind in the United States. Because it is focused solely on the sports industry, students will be surrounded by peers and faculty completely dedicated to the discipline.
In the United States Sports Academy's affordable online doctorate degree in Sports Management, students will take 66 credits, including specific courses like Strategic Planning for Sports Organizations, Group Dynamics in Sports, Contemporary Issues in Health and Fitness, and Psychology of Elite Performance. Students can choose between four areas of emphasis: Sports Theory, Sports Coaching, Sports Health & Fitness, and Sports Medicine (for those qualified). All students are required to take a hands-on practicum called Mentorship, where students will participate in a field-based sports internship. The classes are presented in an asynchronous format, and students can begin their studies at any time. They do not have to wait on a specific start date. Graduates will be prepared for careers like College Professors in the sports industry, sports entrepreneurs, or athletic directors. This online cheap doctoral program in sports management from USSA is accredited by the National Council for Accreditation of Coaching Education (NCACE).
Out-of-State Graduate Tuition: $17,280
#3 Northcentral University
Online PhD-ED in Sports and Athletic Management
Graduate Enrollment: 10,465
Because Northcentral University is strictly an online graduate university, they have the opportunity to hone in on specific groups of studies and provide a quality, innovative education that prepares passionate professionals to excel in their respective careers. Accredited by the Senior College and University Commission, Northcentral University offers an online, research-based Doctor of Philosophy in Education with an emphasis in Sports and Athletic Management. In the 60-credit affordable online PhD in Sports Management program, students will take 20 courses and can expect to complete their degree in about 45 months. The program focuses on three main areas: science-based academics, research methods, and real-world experiences, including classes like Intercollegiate Sport Governance, Sport Compliance, Facility Management and Programming, and Financial Administration of Sports Facilities and Programs. NU offers start dates every Monday and a one-to-one learning model that provides support for all online students. Note that there are no GRE or GMAT test requirements for admission. Northcentral University is regionally accredited by the Western Association of Schools and Colleges.
Out-of-State Graduate Tuition: $16,553
#2 Troy University
PhD in Sports Management Online
Graduate Enrollment: 3,521
Troy University Online offers over 70 fully online programs, including an inexpensive online PhD in Sports Management. With 5 start dates per year, the asynchronous classes run on 9-week terms. Full-time students are able to complete the program in as little as 3 years, but have up to 8 years to finish their degree if needed. The program is broken up into 15 credit hours of Doctoral Core, 15 credit hours in Research and Statistics, and 12 credit hours in a cognate area. Areas of emphasis include Sport Organization Behavior/Theory; Sport Marketing, Sport Finance, Legal Aspects of Sport, Athletic Administration, Sport Communication, or Sport Tourism. Students will take classes like Seminar in Sport Management Pedagogy, Seminar in Advanced Statistics in Sports Management, and Seminar in Organizational Behavior and Leadership. After all of the coursework is finished, students will complete the 60-credit program with a comprehensive exam and a dissertation. Graduates will be prepared for careers in areas of higher education, research, professional or amateur athletics, and the professional sport industry. Graduate tuition starts at $494 per credit hour with no added additional fees. Troy University is accredited by the Southern Association of Colleges and Schools Commission on Colleges.
Out-of-State Graduate Tuition: $15,012
#1 Removed by Editor
Degree Information
What degrees are available for an online doctorate in Sports Management?
There are two main degrees students can get through an affordable online doctoral program in Sports Management: a Doctor of Philosophy (PhD) in Sports Management or a Doctor of Education (EdD) in Sports Management. In some cases, you might find this degree as a part of a Business Administration degree as well. While the degree paths are similar, it is important to think about what you plan to do after graduation, because that will determine which degree you should pursue. A PhD path will lead you to an academic path, where you will develop new research in the field and possibly pursue a career in higher education. An EdD will utilize existing research to help you improve the business organization you work for and will lend itself to jobs in the corporate business setting. While nothing is ever definite, deciding if you prefer to research and teach or if you want a more hands-on sports career will help you choose the path that will ultimately help you build the career and life you desire.
What are some common concentrations or specializations within the Sports Management field?
Sports Organization Behavior: Sport OB is the study of human behavior and organizations (how they perform and operate) within the context of sports
Sports Marketing: Sports Marketing is the promotion of sports teams, their events, and/or their products and can range from small scale all the way to extremely large scale organizations like NHL or Olympic Sports
Sports Finance: Sports Finance is the budgeting, planning, forecasting, and reporting of all funds associated with the sports organization
Athletic Administration: Athletic Administrators will work to improve the operations and programs associated with their team, ensuring that they are beneficial to the athletes, as well as profitable for the team. A specialization in Athletic Administration can land you jobs in the collegiate, minor leagues or big leagues as:
Athletic Director
General Manager
Director of Youth Sports
Director of Finance
Sports Communication: This specialty of Sports Management focuses on the communication aspect of sports, including interpersonal, interpersonal, verbal, and non-verbal communications. Professionals in this field might work in community outreach, public relations, media and broadcast relations, sport psychology, fundraising, information directors, or marketing.
Sports Coaching: Like its name implies, this concentration will prepare graduates to start careers as mid to high-level coaches and assistants.
Other concentrations might include:
Sport Medicine
Sport Health & Fitness
Sport Tourism
FAQs
Q: What is an online doctorate degree in Sports Management?
A: An online doctorate degree in Sports Management is the highest level degree you can get in your field, and is the next step in education for students holding a Bachelor's and Master's degree in a related sports/athletics, business, or management field. Before you get started, though, you'll really want to think about what you want to do with your career. Do you want to be a sports agent? Do you want to conduct research on sports or sports marketing? Do you want to manage facilities or teams? Do you want to coach or assist? Or do you want to work in the finance department? Keep in mind that your educational background might play a role in what program you can consider.
Q: How long will it take to get my online doctorate degree in Sports Management?
A: While the time it will take to get your doctorate degree will vary from program to program, it is more time-consuming than most Master's degree programs. And depending on how much coursework you take at a time, you'll need to prepare anywhere from 3-6 years to complete your online PhD or EdD in Sports Management. It might be wise to take a survey of your life and ask a few questions before getting started: Am I ready to commit several years of my life to this endeavor? Will I be able to make time in my work/family life to pursue this higher degree? Do I have enough self-motivation to complete this degree fully online? Will it progress my career or enable me to take positions I wouldn't be able to without the degree? If you answer YES to most of these questions, then you know you are on the right path.
Q: Is getting my online doctorate in Sports Management worth it?
A: With such a large time and money commitment in front of you, it is natural to wonder, "Is getting my online doctorate in Sports Management worth it?" Depending on what career path you are seeking, you might even be required to have a doctorate degree. So this feels like the next step. But now, with so many online programs popping up, getting a degree online, even a doctorate, is easier than ever. Most programs are designed for working professionals and allow you to take your classes asynchronously, or on your own time. Having flexibility is great, but what might make this degree worth it the most is the pay increase you will see on your paycheck. However, you will make more money in senior-level positions, which an affordable online doctorate in Sports Management will help you achieve.
Q: Are online doctoral degrees respected?
A: While some students may be concerned that an online degree may not hold the same weight as a traditional degree, as culture changes, employers are thinking less about the nature of the degree and more about the total package of the applicant. In fact, most online doctoral Sports Management programs are geared toward working professionals, so employers 100% understand that students are juggling work and school at the same time, which could most likely say a lot about your ability to manage schedules and work under pressure. And because online education requires a high amount of self-discipline, completing the degree can be a sign of a hard worker that would be an asset to any business' staff. In addition, most degrees do not reveal that the degree was taken online, and therefore, the only way a potential employer would know if you completed your degree online was if you told them yourself.
Q: Are there any low-cost doctorate programs in Sports Management that do not require a dissertation?
A: While almost every doctorate program requires a dissertation, you can find some programs that do not require them, especially in some hands-on fields like sports. The thought process here would be that these programs are designed specifically for professionals in the given field, and therefore, the dissertation is replaced with research or capstone projects instead of a dissertation. One such program on this rankings list is the online EdD in Global Sport Leadership degree at East Tennessee State University. Students enrolled in this program will not complete a dissertation, but instead a Doctoral Capstone Project. However, you will want to consider what your goals are. Is it important to your career aspirations to have a well thought out and targeted dissertation? Does that give you merit or specific credit in your desired field? Do you feel like your degree will be taken seriously if you don't have a completed dissertation? There isn't a right or wrong answer here; in most situations, people understand that the nature of education is changing. The decision is up to you!
Q: How do the online doctorate programs in Sports Management work?
A: Typically, you will spend 2-3 years on core coursework. Once you complete those general requirements, you will have one year of planning and researching your dissertation. The following year will be a writing year, followed by graduation. In some cases, you may be required to orally defend your research before a committee in order to graduate. Check your program details before starting so you can get a better idea of what your specific program will entail.
Q: How much do affordable online doctorate degrees in Sports Management cost?
A: In this rankings list, the tuition for the programs range from $15,000-$23,000 per year (out of state tuition). You could potentially find a cheaper online doctorate degree program, but you'll want to make sure it fits within your criteria and holds accreditation from a reputable institution. However, there are schools that go all the way up to $40,000 per year.
Q: How can I pay for my online doctorate degree?

A: Making room in your budget for school costs can be daunting. But luckily, there are many scholarships and financial aid options available. Most schools have information on their website to help guide you in that process. For military service members, many schools have tuition discounts or special scholarships available, so make to sure to look for those in your search. Another option is to talk to the institution where you currently work. Some have tuition reimbursement programs, where they will pay for your education, and you can pay them back through working contracts. Some schools have options for students to become Teaching Assistants, which could help with tuition costs. Other schools, like Concordia University have tuition guarantee programs, that fix your tuition rate during the time you get your degree.
Q: Can I work while I pursue my online doctorate in Sports Management?
A: Yes, absolutely. Most programs are designed with working professionals in mind and because classes are typically delivered in asynchronous formats, you'll be able to complete your coursework when it's convenient for your schedule. But, it's important to consider that the coursework will not be easier or lighter because you are taking your classes online. In fact, most work is identical to on-campus programs and the classes are taught by the same faculty. Even though you could technically work, you may not want to, or you may want to back off your hours at work while you are pursuing your degree. Though it might take some figuring out, hopefully you can find a balance that will work for you.
Q: Does the location of the school matter for my online degree?
A: If you are taking a 100% online doctorate Sports Management program, the location of the school will not matter, as all coursework will be submitted online and any field experiences can be completed in your regional location. However, you might find some degree programs that offer blended options or have mandatory orientation or seminar requirements, so make sure to check the details of your program before fully committing. Note that all of the programs on this list are offered 100% online. Other students might prefer to live geographically close to their chosen school for support in advising or practicum placements. That decision will be completely up to you and what you prefer. Note that many schools do have online advising and student support, as well as video/Skype capabilities with faculty and mentors. But if face-to-face support is important to you, choosing a school near to you might be a wise choice.
Q: Are all online doctorate programs in Sport Management accredited?
A: No, not all online doctoral programs are accredited. However, every program on this low-cost online Sport Management doctorate rankings list is accredited. While it may not be a requirement to attend an accredited school for your future job plans, it is definitely something to consider when finding the right program. Accredited institutions have standards to adhere to, and the accreditation mark certainly vouches for the validity of the program. Programs on this list are accredited by The Higher Learning Commission (HLC), Southern Association of Colleges and Schools Commission on Colleges (SACSCC), Western Association of Schools and Colleges (WASC), and National Council for Accreditation of Coaching Education (NCACE).
Q: Are there online Sports Management programs with no prerequisites?
A: No, all online and traditional doctoral programs require both a Bachelors degree and a Master's degree. In most cases, schools require the degrees to be in a related sports/athletics or business field. Double check the details of your program to make sure you current degrees will be the right fit for admission.
Q: Are there any Sports Management programs that do not require a GRE/GMAT for admission?
A: Yes, there are some online Sports Management programs that do not require a standardized test like the GRE or GMAT for admission. One such school on this rankings list is Northcentral University. If that is an important detail to you, consider one of those mentioned schools, or explore the application process of the program you are interested in to double check. It may be important to remember that most Master's degree programs require the GRE, so if you've already taken the test for admission to that program, you might be eligible to use that score towards admission to a doctoral program.
Q: Are there any affordable doctorate Sports Management programs that are accelerated?
A: Doctoral programs are much different from Master's degrees, and some Bachelor Degree lengths. Because of the in-depth study required of doctoral students, you won't find many accelerated programs. Typically, the quickest program length for this type of degree is about 3 or 3.5 degrees.
FAQ Career Questions
Q: What kind of careers can I pursue with an affordable Sports Management doctorate online degree?
A: Because the world of sports is so expansive, you'll be able to enter the level (recreational all the way to Olympic) and sector (from finance to coaching to marketing to managing) you desire. Some common careers include:
Facilities director
Sports coach
Marketing director
Sports management professor
Agent
Sports broadcaster
Athletic director
General manager
Q: What kind of salary will I earn with a doctorate degree in Sports Management?
A: Because the career options in this field are so vast, the salary ranges will be as well. However, one thing you can bank on is that getting your doctorate degree will definitely increase your annual salary. Below, we've shared some common jobs in this field and shared the average annual salary (according to the US Bureau of Labor and Statistics).
Marketing Manager: $129,380 per year (average annual pay)
Training and Development Manager: $108,250 per year (average annual pay)
Post-secondary Teacher: $76,000 per year (average annual pay)
Administrative Service Managers: $94,020 per year (average annual pay)
General Managers: $123,460 (average annual pay)
Q:Are there any professional organizations available for professionals in the Sports Management field?
A: Joining a professional organization is not only good for your resume, but it will also help you keep up to date with any news in your field. But perhaps the most important reason to join an organization is for the networking opportunities. You never know who you might meet and how that person will play a role in your career down the road. Here are a few professional organizations for Sport Management that we found:
The North American Society for Sport Management (NASSM)
National Association of Collegiate Directors of Athletics (NACDA)
Sport Marketing Association (SMA)
National Association of Sports Agents and Athlete Representatives
National Association of Collegiate Women Athletics Administrators (NACWAA)
College Sports Information Directors of America (CoSIDA)
National Association of Collegiate Directors of Athletics
National Interscholastic Athletic Administrators Association
Related Rankings:
Sources: