This ranking focuses on the 100 most affordable small colleges west of the Mississippi. You may also want to check out our ranking of 100 most affordable small colleges east of the Mississippi.
Have you ever wondered how many universities there are across the entire United States? You might be interested to hear that there are actually over 5,000 postsecondary institutions from coast to coast. Not only that, but the U.S. has more top-ranked schools than any other country in the world! Of course, as much as all students want to attend a great quality school, most also have to consider price. Fortunately, there are plenty of colleges out there that offer great value – that is, an ideal blend of high caliber and low cost.
Quick Links
Ranking Methodology
Schools 1-10
Schools 11-20
Schools 21-30
Schools 31-40
Schools 41-50
Schools 51-60
Schools 61-70
Schools 71-80
Schools 81-90
Schools 91-100
This ranking focuses on the 100 most affordable small colleges west of the Mississippi. You may also want to check out our ranking of the 100 most affordable small colleges east of the Mississippi.
While large universities and state schools have so many amenities and unique programs to offer, they can sometimes be overwhelming, and getting lost in a sea of people or meandering a physically large campus isn't everybody's cup of tea. In fact, many people crave a small school experience because it seems more manageable. An added bonus is the one-on-one support and family-like atmosphere you could experience. However, the stigma that comes along with those smaller colleges is a high price tag for those services. Don't let that misconception stop you from finding the perfect college experience for you. That's why we've put together this list of small, affordable colleges west of the Mississippi: so you can find the right match for your career goals at a price that won't affect the rest of your life. Get a quality education in a small college atmosphere that won't break the bank.
Whether you choose a school fewer than 100 students or one with a few thousand, this rankings list will help you make the right choice for you!
Ranking Methodology
It wouldn't make sense to list thousands and thousands of universities in one article, but we can focus our attention on a more limited selection of schools. Since geography and size are both deciding factors for many college applicants, we chose to rank small colleges west of the Mississippi River.
As a first step, we put together a list of all U.S. Universities, and there are thousands! The next step was to sort through this list and eliminate all non-traditional schools (community colleges, online schools, graduate schools, seminaries, etc.). We then sorted the colleges by student population and eliminated any school with more than 4,000 students, according to the most recent date from the National Center of Education Statistics.
After that, we recorded each university's location and arranged them by their position east or west of the Mississippi. There are hundreds of colleges in the Western portion of the United States, but their tuition rates vary significantly. And since this article focuses on affordability, we still had one more step. Rather than rank schools simply by flat annual tuition rate, we considered a more comprehensive figure – net price. College Navigator, which is a part of the National Center for Education Statistics, supplies this information on its comprehensive data website. Net price is an adjusted figure that considers both annual tuition costs and added fees as well as the average financial aid package per student. However, bear in mind that the actual cost for your education will depend on numerous factors, including annual fluctuations in tuition cost, the number of years you are in school, and the scholarships and loans you receive.

As a final note, you will see that some of the selections below are listed as "regional campuses." There were some instances in the original ranking where multiple regional locations of a large state university (which are typically much smaller than the main campus) showed up in the top 100. In order to organize the ranking, we chose to list all regional locations as one school. And although we list the main campus location in the heading, we also mention the specific qualifying regional campuses in the description. Furthermore, the net price and student body we list are averages between all of the small, regional campuses – NOT the main university.
#100 Alliant International University-San Diego
San Diego, California
Website
Enrollment: 3,780

Alliant International University has 6 locations in California, but it's the San Diego campus that makes our top 100 list for small, affordable colleges west of the Mississippi. When you're not pursuing your education in areas like Forensics, Psychology, Business, Law, or Education, you'll be wowed by the beautiful campus landscape, tucked in the hillsides of Scripps Ranch. Plus, you'll get inspired by what's just outside the campus: relax for a day at the beach or experience the vibrant downtown San Diego life. And if you're wondering what makes Alliant stand out amongst the crowd, it's their commitment to excellence in four pillar areas: Education for Professional Practice, Scholarship (knowledge), Multicultural and International Competence, and Community Engagement.
Out-of-State Tuition: $18,884
#99 Southern California University of Health Sciences
Whittier, California
Website
Enrollment: 1,096
Southern California University of Health Sciences makes our list because of its small size and affordability. In fact, over 92% of students receive some kind of financial aid, making your college experience at SCU a practical one. And if you're pursuing a degree in the health sciences field, then applying to SCU might be a wise choice. The school offers traditional healthcare degree options like a Bachelor of Science in Biological Sciences, but stands out for its unique degrees and endorsements in complementary and alternative medicine, like Ayurveda, Massage, Acupuncture, and Chinese Medicine.
Out-of-State Tuition: $18,878
#98 Removed by Editor
#97 Martin Luther College
New Ulm, Minnesota
Website
Enrollment: 981

Though Martin Luther College is known for its commitment to "train future pastors, teachers, and staff ministers for the public ministry in the Wisconsin Evangelical Lutheran Synod," the school also has several traditional degrees in elementary, middle, and high school Education. Hailed by many publications as one of Minnesota's best value schools, students can enjoy extracurricular activities like music, drama, athletics, and other fun annual events like Homecoming and the Winter Carnival. And if those activities aren't enough, think about igniting your sense of adventure with nearby activities like snowboarding, hiking, or intramural sports. Students looking for a Christ-centered education that supports your educational and spiritual journey will find that at MLC.
Out-of-State Tuition: $18,503
#96 Humphreys University
Stockon, California
Website
Enrollment: 421
With over 120 years of experience and dedication to its students, you'll be in safe hands at Humphreys University. The school prides itself on bucking the norm by focusing on personalized attention and merging that with a quality and affordable education. Whether you're looking for a degree in Business, Education, or Legal Studies, you'll be able to find an area of study that works for your educational and career goals. For students thinking about a graduate degree, HU offers a Master of Business Administration and a Master of Arts in Education, as well as the esteemed Drivon School of Law. Humphreys University is accredited by the Western Association of Schools and Colleges Senior College and University Commission (WSCUC).
Out-of-State Tuition: $18,479
#95 Pomona College
Claremont, California
Website
Enrollment: 1,599
It's no secret that one of the benefits of attending a college like Pomona is its unbeatable California weather and easy access to the beach. But there's much more to Pomona than sunny skies; students at this top private college are serious and look to engage in research, international study, and community service as much as academic work. Students and faculty cooperate on research projects during the school year and in Summer Undergraduate Research Programs, which are financially supported by the school. Pomona offers 60 study abroad programs in 34 countries, and about half of all students travel internationally before they graduate. Initiatives like the Draper Center for Community Partnerships support volunteer work, while degree programs in such areas as Asian American Studies, Environmental Analysis, Geology, Linguistics and Cognitive Science, and Romance Languages help students keep their mental wheels greased.
Net Price Tuition: $18,427
#94 Wade College
Dallas, Texas
Enrollment: 151
The benefits of Wade College are so apparent, that if you're pursuing a degree in merchandising, design, or information technology, look no further than Wade College. Not only do they offer a guaranteed and fixed tuition rate, all the books and supplies you'll need for your education are also included in that cost. If that doesn't entice you enough, what about a 3-year accelerated degree track that focuses on a hands-on, laboratory environment? You'll also get real-world experience through practicums and internships, complete with a comprehensive portfolio of work that will no doubt help you get a job post-graduation. To round out your academics, you can expect to participate in students organizations and clubs like Greek life, the Wade College DMI Magazine, and the Dallas Society of Visual Communications.
Out-of-State Tuition: $18,261
#93 Fort Lewis College
Durango, Colorado
Website
Enrollment: 3,332
Skiing in the Colorado mountains? A backpacking trip to the Grand Canyon over Thanksgiving break? Or a spring break rock climbing adventure in the desert? If any of these unique outdoor experiences appeal to you, you might want to take a good look at Fort Lewis College in Durango, Colorado. As its website professes, the school truly is the "Southwest's crossroads of education and adventure." With dozens of options to choose from, some of the most popular degrees include majors in:
Business Administration
Exercise Science
Psychology
Engineering
Biology
Environmental Studies
Art & Design
Teacher Education
English
Adventure Education
No matter what path you take, you'll be in capable hands with any of the school's 260+ faculty members. In fact, 99% of them hold the highest degree available in their field, with 5 of the professors being named Colorado Professors of the Year!
Out-of-State Tuition: $18,208
#92 Maharishi University of Management
Fairfield, Iowa
Website
Enrollment: 1,646
The Maharishi University of Management is perhaps the most unique of all of the schools on this list for its integration of a healthy lifestyle into its culture, including mediation (as a part of the curriculum!), all organic and vegetarian meals, yoga, and a commitment to sustainability. As a matter of fact, the school is home to a Sustainable Living Center and a 60,000 square foot recreation center. If those amenities aren't enough to entice you, their Consciousness-Based Education might. Consciousness-Based Education enables you to simultaneously learn and grow, all while becoming more aware of the bigger picture. And if the idea of juggling many courses at once stresses you out, you'll love the school's block system, which allows you to study material (equivalent to one college course) each month. You'll never have to keep up with more than one class at a time. As an added bonus, there are no final exams! If this sounds like your kind of school, you can pursue unique degrees like Regenerative Organic Culture, Consciousness and Human Potential, Ayurveda Wellness and Integrative Health, and Sustainable Living.
Out-of-State Tuition: $18,147
#91 New Hope Christian College
Eugene, Oregon
Website
Enrollment: 93
If you're looking for a small, affordable Christian college that will support you as develop your ministry, take a good look at New Hope Christian College. There, you'll find a Christ-centered education and become the servant leader you are meant to be. You can choose between a Bachelor of Science in Creative Arts or Ministry Leadership with concentrations in Drama & Dance, Music & Worship, Technology & Production, Business Administration, Christian Counseling or Education, or Pastoral Ministry. And with an impressive 10:1 student-faculty ratio, you can rest assured that you won't be just a face in a crowd.

Out-of-State Tuition: $18,127
#90 American InterContinental University-Houston
Houston, Texas
Website
Enrollment: 362
Nestled in the "heart of the city's business community," students at the Houston campus of American InterContinental University will have access to the city's many networking opportunities. In addition, the school might be one of the most flexible on this list, offering an array of undergraduate and graduate degrees, as well as both in-person and online degree options. AIU, considered a military-centric university, offers grants, scholarships, and financial aid opportunities for members of the U.S. Armed Services, as well as credit for military experience. Popular degrees include majors in Business, Information Technology, Healthcare Management, Criminal Justice, Design, and Education. For professionals seeking graduate studies, a one-year online MBA degree is also available.
Out-of-State Tuition: $17,853
#89 Huston-Tillotson University
Austin, Texas
Website
Enrollment: 1,102
Do you ever feel like college isn't designed for working adults? If you do, and you're looking for a college that will address the changing needs of the non-traditional student, Houston-Tillotson University would be a solid choice for you. Not only will you receive an affordable education with a small school atmosphere, but you will also take only one class at a time. In addition, the courses are accelerated, so you'll be able to graduate faster than you planned. Students can choose common majors like Business Administration, Mathematics, Political Science, or Education, but also more targeted ones like Kinesiology, African American Studies, and Professional Writing.
Out-of-State Tuition: $17,789
#88 University of the Ozarks
Clarksville, Arkansas
Website
Enrollment: 755
Located on 30 scenic acres at the foothills of the Ozark Mountains, this top small private college brings students together in small-town Clarksville to learn in a peaceful and intimate setting. A forward-thinking school, the University of the Ozarks was the first college in Arkansas to admit women and the first co-educational institution West of the Mississippi. Even today, the university continues to push the bounds of education and put the very best resources in the hands of its students. Major and minor options range from Art and Business to Spanish and Theatre, with specialty topics in Radio/Television/Video, Environmental Studies, Outdoor Leadership, Psychology of Human Behavior, and more.
Net Price Tuition: $17,455
#87 Henderson State University
Arkadelphia, Arkansas
Website
Enrollment: 3,334
Henderson State University's motto is simple: "The School with Heart." It enforces this attitude by providing a caring, personal environment for students who want to gain friends and memories as much as an education. While studying, you'll get a great view of the Ouachita Mountains, which will inspire you to take part in some of the best outdoor recreation available on college campuses. And when you're ready to get back to work, a long list of degree programs awaits you, including Mass Media Communication, Theater Arts, Entrepreneurship, Digital Art and Design, Aviation Management, Medical Technology, Leisure Services Management, and many others.
Out-of-State Tuition: $17,431
#86 Arkansas Baptist College
Little Rock, Arkansas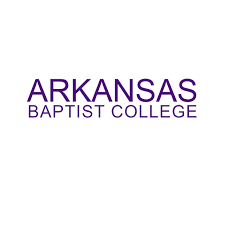 Website
Enrollment: 593

Located in Little Rock, AR, Arkansas Baptist College is the only Historically Black College west of the Mississippi River affiliated with the Baptist church. Although many aspects of the school have changed since its formation in 1884, one thing has remained: a commitment to provide quality education to the black community. Enrolled students can pursue majors in areas like Sports Management, Entrepreneurship, Public Administration, Urban Community Leadership, Christian Education, and Criminal Justice. Arkansas Baptist College is accredited by the Higher Learning Commission. Whether you're engaging in Student Government, building friendships in a fraternity or sorority, or igniting your competitive juices in collegiate sports, one thing's for sure: your educational and academic experience at ABC will be an adventure to remember.
Out-of-State Tuition: $17,423
#85 Provo College
Provo, Utah
Website
Enrollment: 502
Provo College is an institution of higher learning that focuses on the following areas: Nursing, Medical Assisting, and Physical Therapy. At Provo College, YOU will be the center of your competency-based education, and when you graduate, you'll be career-ready to take on the world. In fact, the school offers career services assistance for all Provo graduates for the duration of their professional careers. You can choose between one of three Utah campus locations, as well as fully online programs. With either choice, you'll be in good hands.
Out-of-State Tuition: $17,238
#84 Messenger College
Bedford, Texas
Website
Enrollment: 51
A member of the Transnational Association of Christian Colleges and Schools (TRACS), Messenger College is in the business of developing the next cohort of world changers. The school is affiliated with the Pentecostal Christian Church and is dedicated to supporting students both spiritually and academically. Associate degrees, Bachelor's degrees, and professional certifications are available in Christian Ministry or Counseling. To complement your academic experience, you will get build relationships and grow as a life-long learner through on-campus student activities like chapel (and fun ones like bumper cars, field day, and towel hockey!).
Out-of-State Tuition: $17,202
#83 University of Mary
Bismarck, North Dakota
Website
Enrollment: 3,396
The University of Mary has dubbed itself "America's Leadership University," and for good reason. Academics emphasize professional preparation, moral development, and compassionate leadership, making U of M one of the best small colleges for students who seek more than the basics. And yet despite the school's incredible resources, (there are campuses in multiple states as well as Italy and Peru) its tuition rates are nonetheless exceptionally low. In fact, the school offers a year-round campus that allows you to save even more money and graduate in just over 2.5 years. You'll have your choice between numerous secular or theological majors as well as supplementary programs like the Emerging Leaders Academy, which helps promising students develop moral courage, critical thinking skills, and professional behaviors for the real world.
Out-of-State Tuition: $16,929
#82 Western Colorado University
Gunnison, CO
Website
Enrollment: 2,814
At college, it's easy to blend into the background and become just another face in a large lecture hall. Western Colorado University tries a different approach, leveraging small class sizes and engaged professors to help elevate students' learning experience. WCU offers a set of majors that rival the selection of a much larger school; the A to (nearly) Z list even covers unique areas like Anthropology, Entrepreneurship, Environment and Sustainability, Jewelry, Land and Resource Management, Recreation and Outdoor Management, and even Resort Management. In terms of campus involvement, there is practically no end to your options; an award-winning radio station, a mountain rescue team, a multicultural center, and regular "wilderness pursuits" provide a smorgasbord of activities.
Net Price Tuition: $16,790
#81 Southwest University at El Paso
El Paso, Texas
Website
Enrollment: 1,527
At Southwest University El Paso, you will feel like a part of a family, but just like any well-functioning family, you'll have to do your part too. SU is ready with students resources and involved faculty to support you throughout your college experience, but the school expects its students to be dedicated and motivated. You can choose a degree through one of its 5 colleges: College of Imaging, Technology Programs, College of Allied Health, College of Nursing, and College of Business. While there are common degrees like an RN to BSN or Business Administration, you can also expect unique options like Automotive and Diesel Technology. Students in these programs can expect a curriculum strong in real-world application and hands-on education. Coupled with small class sizes and a fun environment, students at SU will be ready to take on the world.

Out-of-State Tuition: $16,893
#80 Cleveland University-Kansas City
Overland Park, Kansas
Website
Enrollment: 492
Cleveland University stands out on our top small, affordable colleges list for its specialty in Chiropractic and Health Services degrees. While several Associate and Bachelor's degrees are available, the school is perhaps most well known for its 10-trimester Doctor of Chiropractic that you can complete in just 3.5 years. No matter what degree you choose, you can expect a curriculum that provides a "balance between wellness, philosophy, science, tradition, and innovation." CU isn't located in Ohio like you might think. Instead, it's located in Overland Park, Kansas, just 15 minutes from Kansas City. And with Overland Park's recent online accolades (Best City for Families and one of the Top 100 Places to Live), you'll be in good hands.
Out-of-State Tuition: $16,883
#79 Central Baptist College
Conway, Arkansas
Website
Enrollment: 745
At Central Baptist College, you'll find more than just an academic experience. Your education will be Christ-focused, you'll grow spiritually, and you'll be a part of a supportive community full of faculty and peers. In fact, the school's mission is very clear: to "educate the whole person — intellectually, physically, and spiritually." You can pursue popular degrees like Psychology and Counseling, International Business, Marketing, Education, Music, or Kinesiology. For those seeking a spiritual degree, you can choose between Bible, Missions, or Worship Arts. When you aren't working towards your degree, you'll find a myriad of campus activities from student-led chapel to choir to athletics.
Out-of-State Tuition: $16,830
#78 Cox College
Springfield, Missouri
Website
Enrollment: 904
If you're looking for a specific degree in Nursing, Nutrition Diagnostics, Occupational Therapy, Diagnostic Imaging, Radiology, or Medical Assisting, then take a good look at Cox College. Not only will you receive a quality education from a small, affordable university, but you (the student) will also be the focus. Student-focused education at Cox is more than just support; you'll be learning in an environment that fosters inspiration and a belief that nothing is impossible!
Out-of-State Tuition: $16,711
#77 Criswell College
Dallas, Texas
Website
Enrollment: 264
If you're seeking a Christian-based education, but are worried about what that might look like, Criswell College might be the place for you. Small class sizes (12:1 student-faculty ratio) enable esteemed faculty not only to teach you well, but also to mentor you and facilitate you on your academic and spiritual journey. In fact, 95% of the faculty possess a terminal degree in their field. Accredited by the Southern Association of Colleges and Schools Commission on Colleges, Criswell College offers Bachelor's degrees in Biblical Studies, Christian Ministry, Psychology, or Philosophy, Politics, and Economics (PPE), and Education. Masters degrees in divinity, ministry, counseling, or biblical and theological studies are also available.
Out-of-State Tuition: $16,691
#76 Dakota State University
Madison, South Dakota
Website
Enrollment: 3,307
Dakota State is anything but typical, especially when it comes to small public colleges. Located in Madison, DSU sits in the vicinity of a robust community that maintains all the appeal of a small town. Academic programs focus on computer science, information management, information systems, and other tech-related topics. As such, DSU earns a distinction as one of the most technologically advanced schools in the Midwest. Student life opportunities bring diverse groups together over study abroad experiences, athletic clubs, and fun hobbies. What's more, the First Year Resident Experience guides young freshmen through their first few months as a way to solidify lasting friendships and social support.
Out-of-State Tuition: $16,573
#75 Bethesda University
Anaheim, California
Enrollment: 375
As one of the top small private colleges in the nation, Bethesda Christian University promises to develop critical thinkers who value both their chosen field and the Christian principles that provided a model for their ethical education. The school offers four different Bachelor of Arts degrees (Religion, Music, Early Childhood Education, and Business Administration). The Bachelor of Arts in Religion has four different concentrations: Biblical Studies, Christian Education, Missions, and Pastoral Ministry. But regardless of the subject area you choose, you'll benefit from useful training in communication and interpersonal relationships, which will help you no matter what path you choose after graduation.
Out-of-State Tuition: $16,351
#74 Bethany Global University
Bloomington, MN
Website
Enrollment: 375
What makes Bethany Global University different from other missions based schools is its belief in learning by doing. So if you're looking to become a trained Christian missionary and getting started in the mission field is of utmost importance to you, you might want to check out BGU. You won't have to wait until you're further along in your studies to get to your passion for ministering to people through the Global Internship placement program. Combined with a strong academic and theological curriculum, you'll be immersed in the real-world application of the mission field. Choose from undergraduate degrees like Transformational Entrepreneurship in Missions, Education in Missions, or Intercultural Missions Studies or graduate degrees like Intercultural Ministry Studies, Intercultural Ministry Leadership, or Intercultural Ministry Education.
Out-of-State Tuition: $16,351
#73 St. Louis Christian College
Florissant, Missouri
Website
Enrollment: 82
When evaluating small, affordable colleges west of the Mississippi River, St. Louis Christian College deserves a mention. And when we say "small" school, that is certainly what SLCC is. Holding one of the lowest student population on this list, the school is composed of less than 100 students. However, the school doesn't skimp on degree options, offering 30+ on-campus and online degrees and certificates. Unique options include Children's Ministry, Urban Missions, Professional Ministry, Global Missions, or Worship Arts. More traditional degrees in Business and Education are also available through the school's partnership with Hope International University.
Out-of-State Tuition: $16,268
#72 Arlington Baptist University
Arlington, Texas
Website
Enrollment: 265
Arlington Baptist University began in 1925 as a Bible Institute, and to this day, is still accomplishing its mission to "prepare men and women for Christian life and ministries, both lay and professional." With a student enrollment of just over 250, students can expect to get individual attention and can choose either undergraduate or graduate degrees, as well as on-campus or online modes of delivery. Student life is robust and offers collegiate sports, Bible conferences, and even fun events like a co-ed soccer game.
Out-of-State Tuition: $16,256
#71 Barclay College
Haviland, Kansas
Website
Enrollment: 259
As their website explains, Barclay College exists to "equip students to serve God," and the school does that through its Bible-centered environment and Christ-focused education. When you aren't pursuing an undergraduate degree in areas like Youth Ministry, Pastoral Ministry, Worship Arts, or Psychology and Family, you can feel right at home on campus. In fact, the school was previously called "Friends Bible College," and though the name has changed, the phrase still rings true. You'll get the small town, friendly atmosphere of a small campus, with the luxury of a larger town less than 20 minutes away. Round out your on-campus experience with student activities like chapel, music and drama, student council, athletics, and even a global learning experience.

Out-of-State Tuition: $16,047
#70 York College
York, Nebraska
Website
Enrollment: 462
York College goes out of its way to promote college affordability through academic, athletic, performing arts, and need-based scholarships. The small evangelical Christian college has a well-developed arts department, including a theater, a concert choir, and the Celebration singers. Students can choose from the usual range of majors, along with more unique programs in Art Education, Sports Management, Vocal Music Education, and Vocal Music Performance. York also has a strong athletic program and is a founding member of the Midlands Collegiate Athletic Conference.
Out-of-State Tuition: $15,985
#69 Williams Baptist University
Walnut Ridge, Arizona
Website
Enrollment: 501
If finding a strong, Christ-centered school is important to you, William Baptist College may be just the school you've been seeking. With a strong focus on Baptist doctrine, this top small college offers a caring atmosphere in which you will feel strongly supported in all areas, from your studies to your hobbies. More than 25 majors and pre-professional programs are available, such as Biblical Linguistics Studies and Journalism. With a 14:1 student-faculty ratio, professors lead all classes with a religious viewpoint, leading students to embrace the Christian worldview and utilize critical thinking skills across the curriculum. And with tuition 35% lower than the national average, attending WBU won't break the bank. Williams Baptist University is accredited by the Higher Learning Commission.
Out-of-State Tuition: $15,917
#68 University of the Southwest
Hobbs, New Mexico
Website
Enrollment: 1,026
What makes the University of the Southwest worth considering? A small private school with Christian roots, USW is also a top affordable college for those interested in online education or business programs. The university engages a servant-leadership philosophy, which it enacts in the classroom, through online portals, and in the surrounding community to help every student meet his or her full potential. Although USW is known for its online degrees, students living on campus will enjoy the full experience – from spacious housing and competitive athletics (there are 19 teams!) to ministry groups and ENACTUS, an international nonprofit organization that emphasizes entrepreneurial thought and positive action.
Out-of-State Tuition: $15,723
#67 Randall University
Moore, Oklahoma
Website
Enrollment: 322
Randall University is a higher learning institution in Oklahoma that equips students with a Christ-centered, holistic education. The school is nestled in the small town of Moore but is geographically close to both Norman and Oklahoma City, both of which offer the amenities and thrills that come along with large cities. When it comes to academics, there is no shortage of options. The school targets both traditional and non-traditional students by offering on-campus degrees, as well as fully online ones. Undergraduate options include a B.A. in Ministry and Business, a B.S. in Exercise Science, a B.S. in Psychology, a B.S. in Teacher Education, or a B.A. in Worship in Music Studies. Graduate degrees in Ministry and Public Administration are also available. Randall University and Randall Graduate School is a member of the Transnational Association of Christian Colleges and Schools (TRACS).
Out-of-State Tuition: $15,587
#66 Louisiana College
Pineville, Louisiana
Website
Enrollment: 1,196
Established in 1906 as a private, liberal arts and sciences university, Louisiana College is the only Baptist-affiliated liberal arts college in Louisiana. Among the 80 major, minors, and professional degree programs include options in Nursing, Project Management, Business, Education, Fine Arts, Political Science, and Math. In addition, the school offers 8 collegiate sports in both men's and women's athletics. LC is accredited by the Commission on Colleges of the Southern Association of Colleges and Schools.
Out-of-State Tuition: $15,572
#65 Faith International University
Tacoma, Washington
Website
Enrollment: 288
At Faith International University, you'll get a quality education rooted in the Lutheran Church. However, you will be able to take courses that reflect your own personal theological perspective. Four Bachelor of Arts degrees are available in Religion, Leadership, Education, Business. Then, you can add on a minor in one of 11 areas, including unique options like Life Coaching, Chaplaincy Studies, and Church and Non-profit Administration. In addition, students can also choose from 5 Masters degrees and other professional certificates. Faith International University & Seminary is a member of the Transnational Association of Christian Colleges and Schools (TRACS).
Out-of-State Tuition: $15,520
#64 – Removed by Editor
#63 Santa Barbara Business College
Bakerfield, California & Santa Maria, California
Website
Enrollment: 205
Whether you are looking for an educational backdrop in the heart of the San Joaquin Valley or in the Central Coast wine country, one of Santa Barbara Business College's regional campuses might be for you. Both locations (Bakersfield and Santa Maria) offer undergraduate and graduate degrees, as well as Job training, in Business, Healthcare, Technology, and Law fields. You can pick from popular degrees like a Bachelor's degree in Criminal Justice or Business Administration or an Associate degree in Paralegal Studies or Electronic Engineering Technology. Because SBBC is one of the oldest business colleges in California, you will benefit from their 125+ years of academic experience.
Out-of-State Tuition: $15,135
#62 Grace Mission University
Fullerton, California
Website
Enrollment: 202
Considered the "higher educational arm of the Presbyterian Church International General Assembly," Grace Mission University stands out on our list for filling a need for an accredited Korean-speaking higher learning institution. In fact, the school focuses its efforts on adult learners already in the ministry and offers flexible learning methods like evening classes and online programs. Students can choose from one of 6 degrees: BA in Theology, MA in Christian Education (MACE), MA in Intercultural Studies (MAICS), Master of Divinity (MDiv), Doctor of Missiology (DMiss) and Ph.D. in Intercultural Studies. Grace Mission University is accredited by TRACS (Transnational Association of Christian Colleges and Schools, ABHE (Association of Biblical Higher Education) and ATS (Association of Theological Schools).
Out-of-State Tuition: $14,986
#61 Ranken Technical College
St. Louis, Missouri
Website
Enrollment: 1,644
When thinking about a Technical school, most people assume the only options are two-year degrees or job training. But Ranken Technical College reminds us that not all technical degrees are Associate degrees. While RTC does offer 15+ two-year degrees, it also offers Bachelor's degrees in Architectural Technology and Applied Management. The mission at Ranken is simple, and more importantly, practical: to help students find their passion and then provide a hands-on curriculum that develops graduates who are ready to work. Add in the vibrant city life of St. Louis, and Ranken Technical College might just be the best choice for an affordable technical education.

Out-of-State Tuition:$14,937
#60 Texas College
Tyler, Texas
Website
Enrollment: 992
Texas College might have been founded way back in 1894, but the historically black college is still relevant today. In fact, the school cares deeply about the whole student, creating a spiritual and academic environment that holistically develops you in 6 ways: academic excellence, integrity, perseverance, social responsibility, tolerance, and community service. Undergraduate degree options include popular choices like Law Enforcement Administration, Early Childhood Education, Computer and Information Sciences, Social Work, Religious Studies, or Music. These degree options plus the core values and a vibrant campus life make Texas College a solid choice for anyone looking for a small, affordable college west of the Mississippi.
Out-of-State Tuition: $14,935
#59 California State University Maritime Academy
Hawkins, Texas
Website
Enrollment: 909
If your dream is to get a degree in the maritime field, then the California State University Maritime Academy would be a one of a kind option. The only maritime degree-granting academy on the West Coast, you'll learn specialized concepts in 6 distinct areas with the backdrop of a waterfront campus overlooking the San Francisco Bay. Available Bachelor's degrees include International Business and Logisitics, Facilities Engineering Technology, Global Studies and Maritime Affairs, Marine Engineering Technology, Marine Transportation, and Mechanical Engineering. In addition, students can continue their education with a Masters degree in Transportation and Engineering. And if a hands-on experience is what you're looking for, you'll love CSUMA's annual training on a training ship called Golden Bear. Through this hands-on laboratory experience, students will study marine transportation, engineering, and technology in a practical, real-world way.
Out-of-State Tuition: $14,599
#58 Jarvis Christian College
Hawkins, Texas
Website
Enrollment: 909
Jarvis earns many distinctions on our list as a small private college, not the least of which is its dedication to minority students. JCC is a historically black college affiliated with the Christian Church in the United States. In addition, if education is the field you see yourself in, Jarvis can help you get there with over ten different teaching certifications. More than anything, Jarvis wants to see students – especially those who are financially challenged – succeed in the career field of their choosing. JCC understands the unique challenges that face minority students and helps foster an environment in which they can succeed beyond the classroom.
Out-of-State Tuition: $14,429
#57 Ameritech College-Draper
Draper, Utah
Website
Enrollment: 604
Specializing in the healthcare career training field, Ameritech College helps you get your degree in no time, so you can start your career even faster. The school offers programs in the following five areas: Nursing, RN to BSN degree completion, Medical Assistant, Occupational Therapy Assistant, and Dental Lab Technician. At Ameritech, you won't have to choose between a practical education and a quality one. Considered Utah's healthcare leader, you'll become a respected healthcare professional, all while pursuing your degree at an accelerated rate. Ameritech College of Healthcare is institutionally accredited by The Accrediting Bureau of Health Education Schools (ABHES).
Out-of-State Tuition: $14,220
#56 Wiley College
Marshal, Texas
Website
Enrollment: 1,323
Wiley College truly embodies its motto: 'Go Forth Inspired.' The school has committed to its students for over 130 years and continues to be a 'beacon of light' among its peers, making Wiley College an innovative southern black college really worth considering. You'll not only be engaged and educated during your time at the college, but you'll also be empowered to enter the workforce confidently and with purpose. Through the school's 4 divisions, you can pursue degrees like Organizational Management, Mass Communications, Spanish, Hospitality and Tourism Administration, Education, or Chemistry.
Out-of-State Tuition: $14,025
#55 Crowley's Ridge College
Paragould, Arkansas
Website
Enrollment: 214
There are several reasons you might choose to attend a top small private college. In particular, small schools provide more personal attention to students, but Crowley Ridge College goes one step further. Professing to be "the college that feels like home," CRC cultivates a close-knit, religious community that supports serious scholarship. In addition to both associate and bachelor's degrees, Crowley Ridge supports multiple athletic teams (basketball, softball, volleyball, and more), as well as on-campus events such as the "Talent on the Ridge." And the fun continues all year long – Homecoming, Battle of the Youth Groups, and the "Spirit of America" provide events for every season and mood.
Out-of-State Tuition: $13,869
#54 New Mexico Institute of Mining and Technology
Socorro, New Mexico
Website
Enrollment: 2,009
Tech heads and science lovers are drawn to New Mexico Tech, a premier science, teaching, and research university. Unlike many of the other top affordable colleges, NMT places research above traditional academics. Students in every academic department can get involved in the process, applying their inquisitive minds to oil and gas exploration, computer security and forensics, explosives, terrorism, atmosphere science, genetics, and much more. In fact, all engineering majors complete capstone projects that involve a Senior Design Clinic, where they often work off campus with sponsors on some of the most challenging questions in modern science.
Net Price Tuition: $13,741
#53 Chadron State College
Chadron, Arkansas
Enrollment: 2,737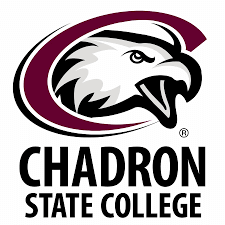 Chadron State College is large compared to the other schools on this list; with more than 2,700 undergraduates, the campus feels comfortable but busy. You won't necessarily know everyone on campus, but you will nonetheless enjoy small class sizes (the average class has just 15 students) and the opportunity to know your professors personally. Over 70 majors and minors are available at Chadron, including Agriculture, Geoscience, Health, and Public Relations. CSC also offers several majors that cater to the interests of rural Midwest populations, such as Rangeland Management, Rural Health Opportunities, and American Indian Studies. And in keeping with the traditional feel of state schools, Chadron boasts a lively athletic program; students can cheer on their classmates in nearly a dozen different NCAA sports or dive right into intramurals, club sports (which include rodeo and rugby!) or the cheer team.
Out-of-State Tuition: $13,740
#52 Calvary University
Kansas City, Missouri
Website
Enrollment: 267
If you're looking for a small, affordable biblical college that doesn't neglect campus activities, Calvary University might be your choice. Located in beautiful Kansas City, Missouri, CU places a high importance on building and maintaining relationships. You'll get involved through activities like dorm events, banquets, chapel services, music concerts, picnics, athletic events, and more. Building relationships is a vital part of the collegiate experience, but so is your degree choice. And you'll have no shortage of options at Calvary. Choose from one of 40 on-campus undergraduate degrees, 20+ options in collaboration with other universities, graduate school, or online programs.
Out-of-State Tuition: $13,671
#51 University of Minnesota Regional Campuses
Minneapolis MN
Website
Enrollment: 1,644
You might be surprised to see the University of Minnesota on a list of the most affordable small colleges West of the Mississippi. After all, the main location in Minneapolis hosts more than 50,000 students! But the university's regional campuses – specifically Crookston, Morris, and Rochester – shrink this big-time Midwest school to a smaller scale. Depending on which satellite location you choose, you could end up in a group of fewer than 2,000 classmates. And every campus has something unique to offer. Choose Rochester for an academic program focused on the health sciences, Morris if you're interested in a "green" focused college, or Crookston if you need access to online coursework.

Out-of-State Tuition: $13,254
#50 Adams State University
Alamosa, Colorado
Website
Enrollment: 3,314
Adams State College wants to know who you are! What are your strengths and weaknesses? ASC is where you can become all that you were meant to be. In addition to clubs and organizations, leadership opportunities abound via the Student Life and Recreation Department. Whether you would like a degree in Anthropology or Computer Science and Information Technology, ASC has you covered. ASC also offers a fair number of online courses, so you can get the best of this attentive and enthusiastic learning environment without leaving your house.
Net Price Tuition: $12,989
#49 University of the West
Rosemead, California
Enrollment: 354
The University of the West has the special distinction of being not just one of the top private colleges in America, but also one of the only schools to offer a Department of Buddhist Chaplaincy. This department offers a Masters of Divinity in Buddhist Studies degree; one of only four schools in the entire nation to do so! You can also pursue an online certificate program in Business Administration (one of more than a dozen certificate options) or a Bachelor's in various areas with unique concentrations like Buddhist Psychology, Mind and Mindfulness, Social Justice and Human Rights, and Interdisciplinary Perspectives and Practices. Students can enjoy vibrant campus life, complete with Martial Arts, a Meditation Center and Buddhist Shrine, recreational sports (like badminton), and more!
Out-of-State Tuition: $12,883
#48 Kansas Christian College
Overland Park, Kansas
Website
Enrollment: 141
For students of the Church of God (Holiness) faith, Kansas Christian College deserves a mention in our ranking for small, affordable colleges west of the Mississippi. At KCC, you'll not only get a college experience, but you'll be equipped with the spiritual disciplines you'll need to enter in ministry, the workforce, or to continue your academic studies. Students can choose from traditional degrees in Religion, Teacher Education, Worship Leadership, Performance Music, Business Leadership, and General Studies. For the non-traditional student, 4 fully online programs are available.
Out-of-State Tuition: $12,865
#47 Valley City State University
Valley City, North Dakota
Website
Enrollment: 1,522
Being a Valley City State Viking carries a special honor. For the past few years, this school has been recognized in either the #1, #2, or #3 position on U.S. News & World Report's list of Best Public Regional Colleges in the Midwest. The campus sits on 55 forested acres, bordered to the north by the Sheyenne River. However, if the big city life is for you, the state's largest city, Fargo, is just under one hour away! Students are provided access to their own laptop if needed, making studying all the more accessible. If you finish your coursework and have some time for fun, you shouldn't miss the "Whose Line is it, Anyway"-style antics of the Did That Just Happen VCSU Improv group. Most performances are just for student entertainment, but many are to raise funds for various charity organizations in the area.
Out-of-State Tuition: $12,715
#46 Peru State College
Peru, Nebraska
Website
Enrollment: 2,349
Peru State College is the perfect choice if you are considering a career in education. The NCATE-accredited School of Education offers teaching and field endorsements in more than 20 subject areas, including Vocal Music, Coaching, Social Science, and Elementary Education. But if you're not interested in teaching, don't worry – the School of Arts and Sciences can lead you to a job in History, Natural Science, Math, Music, English, or Art. PSU also provides substantial credit for previous college experience, supports a high school early entry program, and incorporates a prestigious Honors Program for this small public college's brightest learners.
Net Price Tuition: $12,850
#45 Wayne State College
Wayne, Nebraska
Website
Enrollment: 3,292
More than 100 student organizations, 126 full-time faculty, four academic schools, and nearly two-dozen represented countries characterize the community at Wayne State College. The school is so amazing that many alumni have traveled back to become a part of the teaching staff. In fact, 1 in 10 faculty members has a degree from WSC. When you're not busy playing Frisbee golf, practicing your archery skills, or flexing your philanthropic side with Habitat for Humanity, you can get down to business in one of 90 academic programs. From Agri-business and Chemistry Health Science to Mortuary Science and Sport Management, Wayne State has it all. What's more, WSC is clearly one of the best small colleges for teaching and counseling majors and offers nearly 40 separate programs and endorsements in the field.
Out-of-State Tuition: $12,626
#44 Rogers State University
Claremore, Oklahoma
Website
Enrollment: 3,728
At Rogers State University, you'll get the best of both worlds: the opportunities found at large universities but in an environment built for individual attention. You can choose between their three campuses (Claremore, Bartlesville, Pryor) or online education. Unique Bachelor degree options include Justice Administration, Applied Technology, Organizational Leadership, and Sport Management. In addition, a Master of Business Administration is also available. 30+ student organizations, a vibrant campus life, many financial aid opportunities, and a close-knit family makes RSU a smart choice for any student looking for a small, affordable college experience in the Tulsa, OK metropolitan area.
Out-of-State Tuition: $12,529
#43 Western New Mexico University
Silver City, New Mexico
Website
Enrollment: 3,088
Of all the schools on this list that claim to be one of the top affordable colleges in the country, few offer the kind of tuition guarantee that Western New Mexico does. For starters, students will enjoy the same, fixed tuition rate every year they attend as long as they earn a qualifying GPA. WNMU also offers a surprising number of merit-based scholarships and even guarantees in-state tuition for all summer students! This incredibly inexpensive school will open the door for you to top-notch degrees in Botany, Chemical Dependency, Forest Wildlife Law Enforcement, Industrial Maintenance, New Media, Zoology, and numerous other unique options.
Net Price Tuition: $12,500
#42 Sul Ross State University
Alpine, Texas
Website
Enrollment: 2,946
Escape from the chaos of big city living at Sul Ross State University, one of the most affordable colleges in the U.S. The expansive 647-acre campus consists of stunning architecture and equally stunning views, thanks to the school's location amidst the Davis Mountains. Sul Ross State's biggest claims to fame are its animal science program, which includes a 468-acre working ranch, and a popular rodeo team. In fact, the university founded the National Intercollegiate Rodeo Association and has spawned numerous world champions. Agricultural and Natural Science majors have plenty of resources other than the ranch, including a "Meat Lab" and the Borderlands Research Institute. A part of the Texas State University System, Sul Ross State University also offers three satellite campuses in Del Rio, Uvalde, and Eagle Pass.
Out-of-State Tuition: $12,274
#41 Brigham Young University-Hawaii
Laie, Hawaii
Website
Enrollment: 3,143
Brigham Young University is popular as a primarily Mormon institution, and many have heard of the large campus in Utah. But some are completely unaware that BYU also supports a location in Hawaii! BYU Hawaii brings together the best of all worlds – spiritual security, intellectual horsepower, college affordability, and beautiful weather all year round. Campus life takes full advantage of BYU's beautiful location, and student activities include water polo, volleyball, and even planned water fights! As a school focused on service, Brigham Young supplies numerous volunteer opportunities, including several projects to assist the impoverished and marginalized.

Out-of-State Tuition: $12,155
#40 Mayville State University
Mayville, North Dakota
Website
Enrollment: 1,140
Mayville State is proud to offer 15+ majors related to teaching, as well as dozens of majors that are non-teaching. In addition, 16 pre-professional degrees are available, with majors like Pre-Chiropractic, Pre-Dental, and Pre-Law. MSU is also one of the only schools in the nation to offer a certificate program in Plasmid Science. Many students enjoy taking part in the many clubs or other organizations available and becoming involved with Comet Radio is just one way to highlight your collegiate experience. And if staying physically fit and active is important to you, take part in one of the many intramural sports available on campus, or simply visit the swimming pool and wellness center after class. And if that's not social enough for you, the Swing Dance Club will have you burning calories in no time.
Out-of-State Tuition: $12,105
#39 Montana Tech
Butte, Montana
Website
Enrollment: 1,909
Montana Tech is a branch of the University of Montana that provides students with hands-on training in all things engineering. Students can take their studies outside of the classroom and enjoy various camps and events throughout the academic year, such as What a Blast! Mining Camp, which illustrates the benefits of a career in mining engineering. With more than 60 academic programs at M Tech, the combinations for a degree in the specific field you desire are nearly endless. And their also unique degree programs such as Geophysical Engineering and Metallurgical Engineering are rare at many other schools.
Net Price Tuition: $12,104
#38 Langston University
Langston, Oklahoma
Website
Enrollment: 2,219
Are you looking to find your inner lion? Langston University has been assisting students just like you in finding and cultivating their inner lion for over 100 years. Whether agricultural or behavioral science are more your forte, Langston University can help you fulfill your career goals. A few specific degrees include majors in Biology, Chemistry, Communications, Industrial Technology, Music, Business, Corrections, Education, and Broadcast Journalism. Students can choose from multiple campuses, each of which serve a unique purpose and attract a specific type of learner. Travel to Tulsa for a look a their state-of-the-art facilities, visit Oklahoma City for a more "adult-friendly" learning environment, or study at the incredibly unique American Institute for Goal Research on the main campus.
Out-of-State Tuition: $12,080
#37 Southwestern Christian University
Bethany, Oklahoma
Website
Enrollment: 670
Southwestern Christian University provides a Christian liberal arts education that focuses on the values of scholarship, spirit, and service. Southwestern offers a plethora of degrees across many disciplines, including majors like Business Administration, Christian Leadership, Music Worship Studies, Music Technology, Early Childhood Education, English, and Psychology. For non-traditional students who are looking to fit education into their busy lifestyles, SCU offers both a FLEX and online education. As a top affordable college, SCU builds value on top of savings through small classes, spiritual functions, and NCCAA athletic teams.
Out-of-State Tuition: $11,944
#36 Sinte Gleska University
Mission, South Dakota
Website
Enrollment: 581
Accredited by the Higher Learning Commission, Sinte Gleska University is perhaps the most unique and targeted choice on this list. SGU, named for the Brulé Lakota chief Sinte Gleska, is an American Indian tribal college that has a strong historical, yet forward-thinking mission: to preserve tribal culture and history, but also to create innovative strategies and collegiate level programs for the Sicangu people. The school offers almost 70 undergraduate programs and certificates, including majors in biology, chemistry, English, business, visual art, art education, and Lakota studies. SGU is one of the only schools on this list that provides childcare for students!
Out-of-State Tuition: $11,807
#35 Heritage University
Topperlish, Washington
Website
Enrollment: 1,044
Of all the top small private colleges from which you can choose, Heritage University is one of the best. Heritage believes that everyone should have equal access to education, dependent on talent instead of economic or geographic background. Students come from far and wide to enjoy the "world-class, multicultural education" that HU offers. Classes average just eleven students and the student to faculty ratio is just 6:1, ensuring that you'll have frequent access to some of the best educators in the region. Because of its strong Hispanic student population, HU is Washington state's only Hispanic Serving Institution and is considered a Native American Serving Institution as well.
Out-of-State Tuition: $11,742
#34 Texas A & M University- Texarkana
Texarkana, Texas
Website
Enrollment: 2,066
A member of The Texas A&M University System, the Texarkana campus will provide a challenging academic atmosphere combined with student support services, various student organizations, and a small, personalized attention atmosphere. Plus, you'll love the school's central location to some of the West's best cities: Dallas, TX, Little Rock, AR, and Shreveport, LA. Choose between the school's two educational divisions: the College of Business, Engineering, and Technology or the College of Arts, Science, and Education. Degree choices include major like Accounting, Business Administration, Electrical Engineering, Psychology, Biotechnology, Kinesiology, and Nursing. Pre-professional and graduate degrees are also available.
Out-of-State Tuition: $11,567
#33 Family of Faith Christian University
Shawnee, Oklahoma
Website
Enrollment: 90
Family of Faith Christian University has a simple, yet strong mission: to be a Light to the Nations. So if you're planning a career in church ministry, you might take a good look at FFCU. Because the school only offers degrees in the church ministry field, you'll get a specialized education. The Bachelor of Arts in Church Ministry holds 4 concentration options: Business, Christian Healing, Prayer and Intercession, or Worship. In partnership with All Nations College, you can also choose an emphasis in Church Planting and Leadership, Cross-cultural Missions Leadership, Marketplace and Entrepreneurial Leadership, or Wilderness Ministry Leadership. Graduate level degrees are also available through Global Awakening Theological Seminary.
Out-of-State Tuition: $11,548
#32 Lewis-Clark State College
Lewiston, Idaho
Website
Enrollment: 3,746
There won't be a shortage of academic options at Lewis-State College. And with the beautiful backdrop of the Clearwater and Snake Rivers where Idaho meets Washington state, there will also be no shortage of inspiration either. To top it all off, you won't break the bank for either experience. Lewis-State has the lowest tuition of all public institutions in Idaho. Choose from over 130 degree and certificate programs, or 9 fully online degrees. Add in 60+ student clubs, intramural sports, athletics, and outdoor adventures and you'll have a well-rounded, affordable education at a small school west of the Mississippi.
Out-of-State Tuition: $11,482
#31 Baptist University of the Americas
San Antonio, Texas
Website
Enrollment: 177
If you are planning to enter in church ministry or the mission field and you have a heart for the Hispanic culture, you can trust the "proven track record for quality theological education" at Baptist University of the Americas. In fact, 3 out of every 4 Hispanic pastors in Texas have attended BUA. Choose from undergraduate degrees in Cross-Cultural Studies, Biblical/Theological Studies, Business Leadership, Human Behavior, and Music. In addition, all students participate in a non-credit practicum experience called Christian Service Program, giving students a real-world experience in many aspects of ministry. Round out your on-campus life with student activities like chapel or a poetry slam or academic support like the writing center.

Out-of-State Tuition: $11,443
#30 Dickinson State University
Dickinson, North Dakota
Website
Enrollment: 1,425
Dickinson State University has over 100 years of experience in bringing quality education to its students. So if you're looking for a place to continue your education in the North Dakota area, Dickinson State University deserves a good look. The school has almost 1,500 students but creates a small, individualistic atmosphere in the classroom with a 10:1 student to teacher ratio. Undergraduate fields of study include Agriculture and Technical, Fine and Performing Arts, Language and Literature, Natural and Social Sciences, Teacher Education, Nursing, Math and Computer Sciences, Health and Physical Education, and Business and Entrepreneurship. Those looking for graduate degrees can choose between a Master of Arts in Teaching or Master of Entrepreneurship. To enhance your academic experience, you can participate in specific clubs like the Accounting club, the Agriculture club, the Art club, Psychology club or more.
Out-of-State Tuition: $11,390
#29 Western Nevada College
Carson City, Nevada
Website
Enrollment: 3,642
Living in rural Nevada or other rural parts of the US won't stop students from receiving a quality education. Through Western Nevada College's 3 campuses, 2 rural instructional centers, or online education options, students can find a style of education that works best for their life or geographical situation. The school offers several general two-year degrees that are perfect for transfer to a 4-year university with many Bachelor's degree options. In addition, WNC offers over 15 Associate degrees in career and technical fields, including Automotive Mechanics, Welding, Construction, or Deaf Studies. For students in the construction field, a Bachelor's degree in Construction Management is available.
Out-of-State Tuition: $11,361
#28 The University of Montana- Western
Dillon, MT
Website
Enrollment: 1,538
If there's one thing the University of Montana Western is known for, it's their commitment to efficiency. Through the school's Experience One program, designed by UMW's own faculty and staff, students can save money, time, and frustration by taking one course at a time. The program makes it easier to focus, and in fact, the numbers show that the program also creates a better graduation and course completion rate. Whether you're pursuing a degree in Natural Horsemanship, Glass Blowing, or Environmental Sustainability, one thing's for sure: you'll get the personalized attention and hands-on experience you need to succeed in your career.
Out-of-State Tuition: $11,305
#27 University of Hawaii Maui College
Kahului, Hawaii
Website
Enrollment: 3,311
Although Hawaii is just a small group of islands, it crams 10 regional campuses within the University of Hawaii system. The majority of these locations are community colleges, but three – Manoa, Hilo, and West Oahu – offer four-year degrees. Of these, Hilo and West Oahu both make our list of the most affordable colleges in the U.S. Between the two locations, U of H students have their choice of majors, such as Accounting, Culinary Management, Marine Science, Creative Media, Sustainable Community Food Systems, and Hawaiian Studies. UH also has an excellent research program, including the Hawaii Innovation Initiative, which boasts significant strengths in earth and ocean sciences, astronomy, energy research, and evolutionary biology.
Out-of-State Tuition: $11,198
Removed by Editor
#25 University of Alaska Southeast
Juneau, Alaska
Website
Enrollment: 2,342
This top small college might seem like a trek geographically, but once you arrive on campus you'll see why so many people choose to call Alaska their home. UAS students take advantage of the great outdoors, making nature their classroom as they venture out on backpacking trips and turn the forest into their working laboratories. The main campus is in Juneau, where students can join the Native and Rural Student Center, take the annual Polar Bear Plunge, celebrate with friends at Winterfest, or even attend carnivals. Academics at UAS are both unique and varied, and it's actually the only place in the world where you can study the Tlingit Language as an undergraduate.
Net Price Tuition: $10,451
#24 Summit Christian College
Gering, Nebraska
Website
Enrollment: 30
"Educating leaders for Christian service" is the mission at Summit Christian College. Affiliated with nondenominational Christian churches and Churches of Christ, SCC has been preparing leaders for careers in the local church and for broader ministry since the early 1950s. Enrolled students can choose from degrees in Biblical, Ministry, or Christian studies. The school even has a unique Mentored Ministry program that pairs a student with a mentor from a local church. And unlike many universities, one of the top priorities for Summit is to help its students graduate debt free. They achieve this by hosting many fundraisers throughout the year, with monies going directly toward student tuition. And with the smallest student enrollment on this list (only about 30 students!), your educational experience will feel like a 4-year experience with your family!
Net Price Tuition: $10,272
#23 Minot State University
Minot, North Dakota
Website
Enrollment: 3,216
Accolades for Minot State University prove unequivocally that it is one of the top small colleges around. U.S. News lauds its great online programs and numerous sources recognize its extreme affordability. North Dakota is also an incredible choice for school – the state is one of the best in the country for residents' health and well-being, and its job market is one of the fastest-growing in the region. In addition to traditional academic programs, MSU also makes additional opportunities available to students. The Center for the Applied Study of Cognition and Learning Sciences, the North Dakota Center for Persons with Disabilities, and the Rural Crime and Justice Center all put unique opportunities in the hands of eager learners.
Out-of-State Tuition: $10,252
#22 Montana State University-Northern
Havre, Montana
Website
Enrollment: 1,236
Of all the most affordable colleges in the U.S., Montana State University-Northern stands out for its value. From the Bio-Energy Center, which is researching the conversion of bio-oils to jet fuel, to the Montana Actors Theatre, MSU – Northern is simply full of unique activities. On the academic side, the BS in Nursing is the only online degree of its kind in the state, while the Civil Engineering Technology program is the only ABET-accredited option for miles around. And of course, no college experience would be complete without an athletic program! MSU–Northern houses three men's sports teams (basketball, football, and wrestling) and two women's teams (basketball and volleyball) as well as three co-ed teams (golf, rodeo, and cross country).
Out-of-State Tuition: $10,217
#21 Stone Child College
Box Elder, Montana
Website
Enrollment: 554
One of 7 tribally chartered higher education schools in Montana, Stone Child College works hard to preserve Chippewa Cree language, culture, and history. While the school focusing on many two-year Associate degrees, they do offer one Bachelor degree in K-8 Elementary Education. Sample Associate degrees include options in Studio Art, Natural Resources, Addiction Studies, Rural Behavioral Health, Native American Studies, or Office Administration. And no matter what degree you choose, SCC is committed to your success and getting you career-ready!

Net Price Tuition: $10,085
#20 New Mexico Highlands University
Las Vegas, New Mexico
Website
Enrollment: 3,098
New Mexico Highlands University may be located in Las Vegas, but the students aren't busy gambling and partying all night. Rather, NMHU is located in Las Vegas, New Mexico, a small southwestern town with a relaxed feel. And being one of the most affordable small colleges in New Mexico isn't the only attractive feature of NMHU – the university abides by the "Cowboy Code." This constitutes a set of moral guidelines that will help all NMHU graduates be successful in life, including kindness, loyalty, honesty, hard work, and independence. This strong code of character supports genuine, engaged study across all subject areas, from Anthropology and Geographic Information Systems to Medicine and Biomedical Research and Water Resources.
Out-of-State Tuition: $9,783
#19 University of Arkansas Regional Campuses
Fayetteville, Arkansas
Website
Enrollment: 3,156
Once more, we consider a choice in small college affordability that might surprise you; the University of Arkansas. Sure, the main campus at Fayetteville is an impressive hub of activity, but two of the school's regional locations offer a more intimate setting. Visit Pine Bluff or Monticello and you'll see what we mean. Both offer athletic teams, student organizations, and campus events galore, but with an average enrollment around just 3,000 between these two locations, you might recognize more than a few friendly faces as you go about your day. Degree options include more topics than you could possibly experience in four years, such as aquaculture and fisheries, mathematics and computer science, health and physical education, and spatial information systems.
Out-of-State Tuition: $9,705
#18 Bismarck State College
Bismark, North Dakota
Website
Enrollment: 3,756
Situated on a 120-acre campus overlooking the Missouri River, Bismarck State College offers both on-campus and online two year degrees that transfer seamlessly to 4-year colleges. In addition, the school offers 4-year degrees in partnership with other North Dakota higher learning institutions, including options like Cyber Security and Information Technology & Energy Management. A long list of Career and Technical options are available with unique options like Digital Audio Production, Electric Power Technology, Farm & Ranch Management, Heating, Ventilation & Air Conditioning, and Petroleum Production Technology. But no matter what path you take at Bismarck State, one thing's certain, you can trust their 75 years of experience in education and benefit from their long-standing tradition of providing an affordable education for North Dakota residents and beyond.
Net Price Tuition: $9,320
#17 Northwestern Oklahoma State University
Alva, OK
Website
Enrollment: 2,096
Of the nation's small public colleges, Northwestern Oklahoma State University has value across the board. Academics at Northwestern are split into two, 16-week semesters for Fall and Spring, with an optional, 8-week Summer semester. More than 40 areas of study are available to choose from for your degree, such as Mass Communication or Health & Sports Science Education. Plus, unlike some small colleges who have to settle for second-best when it comes to instructors, more than half of all faculty members at NOSU have obtained doctoral degrees in their field. An added bonus, bookworms will enjoy the massive campus library, which holds more than 130,000 books! Northwestern Oklahoma State University is accredited by the Higher Learning Commission.
Out-of-State Tuition: $9,070
#16 Louisiana State University-Alexandria
Alexandria, Louisiana
Website
Enrollment: 3,372
Louisiana State University at Alexandria offers far too much to cover in just 100 words – the university houses eight different academic departments, an Honors School, seven athletic teams, two club sports teams, and nearly two-dozen student organizations, and that's just the beginning. Student activities run from "Fresh Campus," which advocates tobacco-free living, to the 4-H Club, which supports community and youth development. You also have the options to the on-campus ROTC program or taking part in a club sport, such as golf, rugby, rodeo, or Pomline (Louisiana State University at Alexandria's official spirit squad).
Out-of-State Tuition: $8,853
#15 East Central University
Ada, Oklahoma
Website
Enrollment: 3,719
A part of Oklahoma's Regional University System, East Central University is located in Ada, Oklahoma. And while your education is of utmost priority, the school also promises you'll have a great time doing it. You can choose between over 50 student organizations, including options like Greek Life, Asian Student Association, College Republicans, Dentistry Club, or Spanish Club. For your degree, you can pursue majors in 1 of 5 of ECU's Schools: Education and Psychology, Health and Sciences, Liberal Arts and Social Sciences, School of Business, and the School of Graduate Studies.
Net Price Tuition: $8,795
#14 Oklahoma State University Institute of Technology
Okmulgee, Oklahoma
Website
Enrollment: 2,496
So many schools these days say they will place you in the career they've trained you for, and so many schools fall short on this promise. OSUIT's commitment to your success translates to a near 100% job placement rate within your chosen career field after graduation. In addition, their degree programs are highly competitive compared to other schools when it comes to maintaining consistency with emerging trends in the marketplace. You can be confident that whether you major in Civil Engineering or Information Technology, you'll set out into the workforce armed with the skills of a competent professional. If that is not enough, OSUIT is also one of the top affordable colleges in Oklahoma thanks to a net price that comes in under $9,000 per academic year.
Net Price Tuition: $8,690
#13 Salish Kootenai College
Pablo, Montana
Website
Enrollment: 809
The two main goals of Salish Kootenai College are to "provide access to higher education for American Indians" and to "perpetuate the cultures of the Confederated Tribes of the Flathead Nation." Popular Bachelor's degree options include Wildlife and Fisheries, Tribal Historic Preservation, Tribal Governance and Administration, Social Work, Nursing, Hydrology, Psychology, and Forest or Wildland Fire Management. Whether you're eating at Three Wolves Deli, participating in one of the school's athletic teams, or working diligently on your schoolwork, you'll enjoy the peace and beauty of the 128-acre campus in the Mission mountains.
Net Price Tuition: $8,686
#12 Northwest Indian College
Bellingham, Washington
Website
Enrollment: 544
Located on the Lummi Indian Reservation, Northwest Indian College is the only accredited tribal university in Washington, Oregan, and Idaho. While the main campus is located in Bellingham, WA, the school also has 6 extended campus sites located at Muckleshoot, Nez Perce, Nisqually, Port Gamble S'Klallam, Swinomish, and Tulalip. If a two-year Associate degree in what you're looking for, choose from options like Public and Tribal Administration, Early Childhood Education, Chemical Dependency Studies, and Business and Entrepreneurship. Or, choose from the school's 4 Bachelor's degrees: B.A. in Native Studies Leadership, B.A. Tribal Governance and Business Management, B.A. in Community Advocacy and Community Education, or a B.S. in Native Environmental Science. On campus, students can utilize the school's childcare services, participate in college athletics, or get one-on-one support from the Math and Writing Center.
Net Price Tuition: $8,679
#11 Dine College
Tsaile, Arizona
Website
Enrollment: 1,465
While Dine College is also a well-established tribal college, this school serves the Dine people in Navajo Nation in Arizona. Students can choose from degrees through the school's 4 divisions: the School of Arts, Humanities, and English; School of Science, Technology, and Math; School of Dine Studies and Education, School of Business and Social Science. The school is committed to implementing its educational philosophy in all they do: to live in "harmony with the natural world and the universe." Dine College is accredited by the Higher Learning Commission.

Net Price Tuition: $8,384
#10 Donnelly College
Kansas City, Kansas
Website
Enrollment: 360
If obtaining an education with a strong sense of religious heritage is important to you, studying at this small Catholic college will more than make sense. Donnelly's mission is to provide a top-notch education to all students that incorporate the life and teachings of Jesus Christ. But unlike some small religious schools, DC puts sincere effort into incorporating these teachings in a way that is relevant to your career and modern times. In addition, this school seeks to provide opportunities to underserved students who might not otherwise have the possibility to obtain a strong, Catholic education. In fact, Donnelly makes it easy to apply for a vast amount of financial aid opportunities. Students apply in one application, but that gets you considered for over 30 scholarship opportunities.
Out-of-State Tuition: $8,059
#9 Cascadia College
Bothell, Washington
Website
Enrollment: 3,425
If you're looking for a college that is comprised of young students seeking unique and world-changing degrees, you might like what's offered at Cascadia College. The school itself shares a campus with the University of Washington-Bothell, which gives you a networking opportunity like no other. Cascadia specializes in offering impactful, transferrable Associate degrees. In fact, 71% of students enroll with the intention of transferring to a 4-year university. But, don't let that make you think that Cascadia doesn't also offer 4-year Bachelor's degrees; because they do! Interesting options include a degree in Mobile Application or Sustainable Practices. The school also has a Bachelor's degree in Health Sciences in partnership with Bastyr University.
Net Price Tuition: $7,657
#8 Epic Bible College
Sacramento, California
Website
Enrollment: 172
At Epic Bible College, you can start your education at the lowest collegiate level, and keep going until you've got a terminal degree in your field. Degrees from Associate in Christian Studies all the way to a Doctorate in Divinity are available. But whatever path you choose, you'll get a degree founded in the principles of the Bible in areas like Student Ministry, Biblical Counseling, Pastoral Leadership, Non-Profit Management, or Worship Arts. You'll get a well-rounded experience, complete with Chapel, Christian concerts, and relevant events. And with a small student population of less than 200, you'll get the one-on-one attention you need to succeed.
Net Price Tuition: $7,607
#7 University of Science and Arts of Oklahoma
Chickasha, Oklahoma
Website
Enrollment: 882
The University of Science and Arts of Oklahoma, aka "the college for the curious mind," is aptly named, as its degree programs cover teaching certification, pre-professional courses, arts, sciences, and nearly everything in between. USAO even has an American Indian Studies major. As one of the most affordable colleges in the United States, your tuition dollar goes far when you consider the breadth of the education you are receiving. In fact, Kiplinger's Personal Finance places the University of Science and Arts of Oklahoma at the top of their list of the most affordable colleges in the U.S. USAO also carries a core belief of preparing all graduates for life after school in the 21st century, and provides the necessary accreditations and technical training to support this mission.
Out-of-State Tuition: $7,470
#6 Southern University at New Orleans
New Orleans, Louisiana
Website
Enrollment: 2,546
Not everyone can function successfully on a campus of 10,000 or more students, and Southern University at New Orleans understands that all too well. Founded in the 1950s to provide academic opportunities to African Americans, SUNO now stands as a model for compassionate, student-centered education. The school divides its academic programs into four undergraduate areas: arts and sciences, business and public administration, education and human development, and social work. Alongside traditional majors, SUNO also offers an Honors College and a robust research department. Students can explore the Center for African and African American Studies, the Center for Excellence in Teaching and Learning, or the Small Business Development and Management Institute to simultaneously strengthen their resume and skillsets.
Net Price Tuition: $6,967
#5 Harris-Stowe State University
Saint Louis, Missouri
Website
Enrollment: 1,442
"Hornet Nation" is the clear choice for minority students who seek a small community with a big impact. At this Historically Black College University, Harris-Stowe State University offers one of the most affordable tuitions in Missouri, offering 85% of its students financial aid. The school's 15:1 student-to-faculty ratio ensures that whether you major in Criminal Justice, Sustainability and Urban Ecology or Healthcare Management. The majority of HSSU's programs (almost 60 options total!) are full, four-year degrees, many of which feature subject-specific accreditations by such agencies as the ACBSP and NCATE. Harris Stowe State also offers a few certificate options, including a one-semester course in Urban Agriculture.
Out-of-State Tuition: $6,788
#4 Grays Harbor College
Aberdeen, Washington
Website
Enrollment: 1,971
Self-described as a "catalyst for change," Grays Harbor College is all about practicality, serving students through workforce preparation and service to the community. Depending on your career aspirations, you've got many choices at GHC: choose a two-year professional/technical degree, choose a two-year transferrable degree, or choose a 4-year Bachelor's degree. Associate degrees are available in fields like Business Management, Medical Assistant, Criminal Justice, Carpentry Technology, Welding, Automotive Technology, or Chemical Dependency. Or, pursue 1 of 3 Bachelor of Applied Science degrees in Organizational Management, Forest Resource Management, or Teacher Education.
Net Price Tuition: $6,558
#3 Lake Washington Institute of Technology
Kirkland, Washington
Website
Enrollment: 3,697
If you're in the Kirkland, Washington area, and you're looking for "affordable professional and technical training for today's job market," take a look at Lake Washington Institute of Technology. They provide a wide range of degree options, including 8 applied Bachelor's degrees, 43 Associate degrees, and 91 professional certificates. Four-year degree options include majors in Behavioral Science, Dental Hygiene, Design, Digital Gaming &Interactive Media, Early Childhood Education, Computing & Software Development, Public Health, and Transportation Logistics & Supply Chain Management. Participate in the rich campus life through student government or organizations, or enjoy unique and innovative campus amenities like a dental clinic, meditation room, and auto repair shop.
Net Price Tuition: $6,544
#2 Navajo Technical University
Crownpoint, New Mexico
Website
Enrollment: 1,772
Like Dine College, Navajo Technical University also serves Navajo Nation, with the goal of producing "competent, educated, and self-reliant participants of the Navajo Nation in the world of work." You can choose between a myriad of Associate degrees in fields like Veterinary Technician, Law Advocate, Professional Baking, Construction Technology, or IT Technician. Or, pursue a 4-year degree in IT-New Media, Advanced Manufacturing Technology, Creative Writing, Electrical Engineering, or Early Childhood and Multicultural Education. And if you're worried about fitting college into your busy life, NTU has you covered. With childcare services, scholarships, online/distance education options, and a first-year experience that helps you transition, you'll have the support you need to succeed!
Net Price Tuition: $6,045
#1 United Tribes Technical College
Bismarck, North Dakota
Website
Enrollment: 315
Another college on this list that serves the American Indian community is United Tribes Technical College. While the school has educated over 10,000 American Indians in its 43-year tenure, students of all backgrounds are welcome at the school. Accredited by the Higher Learning Commission, UTTC offers Associate and Bachelor's degrees in fields like Automotive Technology, Criminal Justice, Elementary Education, Graphic Design, Nursing, Pre-Med, Welding, and Business Administration. Enrich your educational experience with activities like student government or the wellness center.
Net Price Tuition: $5,914
Related Rankings:
Sources: