As the baby boomer generation continues to age, more career opportunities are becoming available for those who wish to work with the elderly population. To prepare these budding professionals, colleges across the country are adding gerontology degrees to their program offerings. Students looking for the right gerontology school should consider tuition costs as well as program features such as internship and research opportunities, academic rigor, and faculty support. To aid gerontology degree hopefuls in this pursuit, we've created the following list of 20 great value colleges for gerontology.
Methodology
Graduate Degree Opportunities in Gerontology
• Presence of Master's Degree Program – 1 point
• Presence of Doctoral Degree Program – 1 point
Awards and Recognition (Related to Gerontology)
• National Level – 2 points
• Regional Level – 1 point
20-Year Net ROI
• Above 500,000 – 5 points
• Above 400,000 – 4 points
• Above 300,000 –3 points
• Above 200,000 – 2 points
• Above 100,000 – 1 point
Gerontology Research Opportunities – 1 point
Innovative Programs and/or Teaching Methods in Gerontology – 1 point
Gerontology Internship Opportunities – 1 point
Affiliated Centers and Institutes on Campus – 1 point
Related Student Organizations and Societies – 1 point
Wow Factor: awarded for each unique feature or program that "wowed" us – 1 point
Great Value Colleges for Gerontology
To determine the 20 schools worthy of distinction as a great value college for gerontology, our editors used College Navigator to locate each school in the US offering a minimum of a bachelor's in gerontology. By applying the ranking methodology above with the help of payscale.com and school websites, we determined the following 20 schools to have the best value gerontology programs in the country. In the case of a tie, the school's net price was considered, and the most affordable school received the higher ranking.
#20 – State University of New York – Oneonta
Oneonta, New York
Points: 4
Net Price: $15,097
The bachelor's in gerontology is the smallest program offered through the Sociology Department at the State University of New York–Oneonta. As such, gerontology degree students receive individualized instruction and mentoring from faculty members. Along with up to 42 semester hours of core courses in sociology and research methodology, students take gerontology electives such as Sociology of Death and Dying, Families and Aging, and Nutrition Across the Lifespan. To meet graduation requirements, students must complete a Senior Seminar in Sociology or a Field Experience in Sociology.
#19 – Minnesota State University – Moorhead
Moorhead, Minnesota
Points: 4
Net Price: $14,349
Minnesota State University–Moorhead offers a BA in gerontology as well as a minor in gerontology from its Sociology & Criminal Justice Department. To complete the bachelor's program, students must earn a total of 120 credits, which includes the 42-credit Liberal Arts and Sciences Core and six credits in research methods. Gerontology degree students must choose from electives such as Health Agencies and Services, Disease Prevention, and Topics in Social Work. To graduate with a minor in gerontology, students must complete 25 credit hours, including core courses such as Health Aspects of Aging, Elder Law, and Social Gerontology.
#18 – Dowling College
Oakdale, New York
Points: 5
Net Price: $22,931
The BA in Gerontology from Dowling College takes an interdisciplinary approach to the topic of aging. Through core courses and fieldwork, students build foundational skills in gerontology as well as research and interpersonal skills. The school's gerontology degree program is flexible enough to prepare students for a variety of different careers in the field such as positions with government agencies, healthcare institutions, long-term care facilities, retirement communities, and more. Gerontology degree hopefuls are expected to complete an 8 credit-hour practicum before graduation.
#17 – Lindenwood University
Saint Charles, Missouri
Points: 5
Net Price: $21,440
Lindenwood College offers an accelerated master's in gerontology program designed for professionals already working in the field. Delivered through a cluster system, the program enables students to earn nine graduate credits per quarter by taking three related courses at a time. To complete the gerontology program, students must complete four core clusters, an elective cluster aligned with their career goals, and a three semester-hour capstone course. Internships are optional for the program, but can be completed alongside the capstone course.
#16 – California University of Pennsylvania
California, Pennsylvania
Points: 5
Net Price: $16,890
California University of Pennsylvania offers a BS in Gerontology as well as an Aging Specialist certificate. Both full and part-time students are encouraged to enroll in the bachelor's in gerontology program, which consists of 120 semester hours, including 42 credits of gerontology coursework and 15 credits of field experience. The Aging Specialist certificate requires 18 credits and is designed for those already working in the field as well as undergraduates pursuing degrees in other subject areas such as nursing, psychology, or social work. Students in both programs are expected to complete internships.
#15 – University of Northern Iowa
Cedar Falls, Iowa
Points: 5
Net Price: $14,026
The University of Northern Iowa offers the only four-year bachelor's in gerontology program in the state of Iowa. Students enrolled in the program can opt for one of two available tracks: Long-term Care Administration or Social Sciences. Students receive individualized advising as they study engaging, interdisciplinary topics in aging studies. Both gerontology degree tracks culminate in an extensive internship. Volunteer work in the local community is also highly encouraged and may result in successful networking for future employment searches.
#14 – Youngstown State University
Youngstown, Ohio
Points: 5
Net Price: $10,117
Youngstown State University offers a new major in gerontology which consists of 49 semester hours and can be completed in as few as 8 semesters. While completing this gerontology degree program, students may elect to take 12 credit hours of classes aligned to their individual interests and career goals. In addition to the bachelor's in gerontology, the university also offers a minor in the subject area, a certificate of applied gerontology and a master's in gerontology. The latter is one of the school's newest degree programs.
#13 – Mount Saint Mary's University
Los Angeles, California
Points: 6
Net Price: $27,334
Mount Saint Mary's University offers a bachelor's in gerontology as well as minor and certificate programs. Although it is rooted in a traditional liberal arts curriculum, the school's gerontology program is also interdisciplinary and integrates the latest research in aging studies. To increase the flexibility of the program, students have the option to take all upper division courses online through the Mount's Weekend Campus program. Specialty course topics include Public Policy and Aging, Caregiving and Adaptations for Elders, and Case Management.
#12 – Gwynedd Mercy University
Gwynedd Valley, Pennsylvania
Points: 6
Net Price: $24,732
Gwynedd Mercy University offers a unique Bachelor of Science in Behavioral and Social Gerontology. Though the program is a multi-disciplinary one, most courses approach the study of aging from a psychological and sociological perspective. Small class sizes enable students to receive one-on-one attention from professors who are experts in the field. Gwynedd Mercy's gerontology degree students routinely land meaningful internships at facilities such as Abington Memorial Hospital, Caring Hospice, Park Pleasant Nursing Home, and Spring House Estates, among others.
#11 – Western Oregon University
Monmouth, Oregon
Points: 6
Net Price: $15,804
Western State University is home to the only bachelor's in gerontology degree program in the state of Oregon. Students enjoy small class sizes and receive individualized attention from faculty members as they study topics such as Social Ties and Aging, Palliative Care and Chronic Illness, and Aging and Mental Health. The program requires students to complete two internships to develop professional competence. Various research opportunities are available to undergraduates as are two on-campus student organizations: WOUGSA and Sigma Phi Omega, the national gerontology honors association.
#10 – San Diego State University
San Diego, California
Points: 6
Net Price: $10,085
San Diego State University offers both a major and a minor in gerontology through its revered School of Social Work. The 120-unit bachelor's in gerontology program is designed to provide students with a strong liberal arts foundation with introductory courses on topics such as economics, psychology, and sociology. Upper division coursework covers subject areas such as social policy, cultural pluralism, and human behavior. Gerontology degree students must complete a fieldwork experience over two semesters before graduation. All students enrolled in the program are encouraged to join the school's Gerontology Student Association.
#9 – Bowling Green State University
Bowling Green, Ohio
Points: 7
Net Price: $17,042
Bowling Green State University has one of the oldest gerontology degree programs in the United States. Having awarded its first gerontology degree in 1976, the university has a long history of preparing its students to provide exceptional care in senior centers, nursing homes, and social service and healthcare agencies. Students pursuing a bachelor's in gerontology may choose one of two tracks of study: general gerontology, or long-term care administration. All gerontology students enjoy experiential learning activities, small class sizes, and internship opportunities.
#8 – Missouri State University
Springfield, Missouri
Points: 7
Net Price: $14,192
Missouri State University prides itself on offering a bachelor's in gerontology that has been designated a Program of Merit by the Association for Gerontology in Higher Education. The program is delivered by a dedicated faculty who provide one-on-one attention to undergraduates in student-centered environments. The university also offers the option for students to complete a double major of gerontology and psychology, making them more attractive to employers. Students may also join the school's Gerontology Club to expand their professional networks, develop leadership skills, and actively serve the aging community.
#7 – Madonna University
Livonia, Michigan
Points: 7
Net Price: $13,738
Madonna University offers two bachelor's in gerontology degree programs—a BS in Aging Studies and a BS in Long Term Care Administration. In addition, the school also offers a minor in aging studies as well as several gerontology certificate programs. Gerontology students have the opportunity to join two student organizations: the AGerS student association and the gerontology honors society, Sigma Phi Omega. Internships are completed during the final year of study. Many Madonna University students receive employment offers before they even graduate from the program.
#6 – University of Southern California
Los Angeles, California
Points: 8
Net Price: $31,189
The University of Southern California offers two multidisciplinary bachelor's in gerontology programs in its USC Leonard Davis School of Gerontology: a BS in Human Development and Aging, and a BS in Lifespan Health. The curriculum integrates topics from a variety of subject areas including sociology, psychology, biology, and aging services. As the oldest and most comprehensive gerontology school in the nation, USC also offers a combined five-year undergraduate and graduate degree, four different master's degrees, seven dual master's programs, a graduate certificate, and PhDs in Gerontology and Biology of Aging.
#5 – Case Western Reserve University
Cleveland, Ohio
Points: 8
Net Price: $29,140
The cutting-edge gerontology degree program at Case Western Reserve University relies on the most up-to-date research in a variety of disciplines related to aging in its curriculum. As a multi-disciplinary program, gerontology at Case Western is comprised of core courses from four different departments: anthropology, communication sciences, history, and sociology. Faculty members are active researchers and routinely participate in studies on such topics as stress, Alzheimer's disease, grandparent-grandchild relationships, and coping. Gerontology graduates go on to be successful in fields such as law, medicine, business, and human services.
#4 – University of Nebraska at Omaha
Omaha, Nebraska
Points: 9
Net Price: $10,979
The University of Nebraska at Omaha offers several gerontology degree programs at both the undergraduate and graduate levels in its College of Public Affairs and Community Service. For undergraduates, the university offers a certificate, a minor, and a BS in gerontology. At the graduate level, the school has two certificate programs, two master's programs, a dual program in Gerontology & Law, and a doctoral (PhD) specialization. The curriculum for each of these programs emphasizes hands-on learning, and many courses include service-learning components. Students routinely work alongside faculty members to conduct research on topics such as end-of-life planning, public policy, and aging prisoners.
#3 – California State University–Sacramento
Sacramento, California
Points: 9
Net Price: $7,446
California State University–Sacramento is home to the only BS in Gerontology program in northern California. The school prides itself on the interdisciplinary nature of both its bachelor's program and its Special Master's program. While undergraduate students must enroll in interdisciplinary core courses, Special Master's students create their own individualized tracks of study and can even title their own degrees. All gerontology students actively participate in community service and conduct research at the school's Longevity Center. Students may join the department's Gerontology Club as well as the honors and professional organization, Sigma Phi Omega.
#2 – Ithaca College
Ithaca, New York
Points: 11
Net Price: $33,866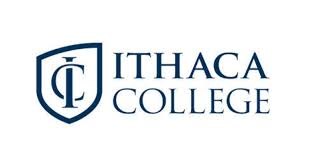 Ithaca college offers both a BA and a BS in gerontology through the school's Gerontology Institute. The Institute sponsors a distinguished speaker series on topics such as spirituality and aging and lifelong fitness. It also facilitates research projects and serves as a knowledge base for departments across the campus. Aging studies majors routinely participate in service learning projects and take advantage of a variety of experiential learning opportunities offered by the department. The college has two gerontology student organizations: Aging & Gerontologic Education Society (AGES) and an award-winning chapter of Sigma Phi Omega, the national gerontology honor society.
#1 – Miami University – Oxford
Oxford, Ohio
Points: 12
Net Price: $21,775
Miami University offers a gerontology major through its Department of Sociology and Gerontology. Students pursuing a gerontology degree are encouraged to participate in all aspects of the program, including collaborative research and internships. The university's Gerontology Center is one of the leading hubs for research on aging studies in the country. The Center supports the department's graduate programs in gerontology and provides opportunities for student assistantships. For graduate students, the school offers a multi-disciplinary master's degree in gerontological studies and a PhD in social gerontology.
This concludes our ranking of the 20 great value colleges for gerontology.
Related Rankings: